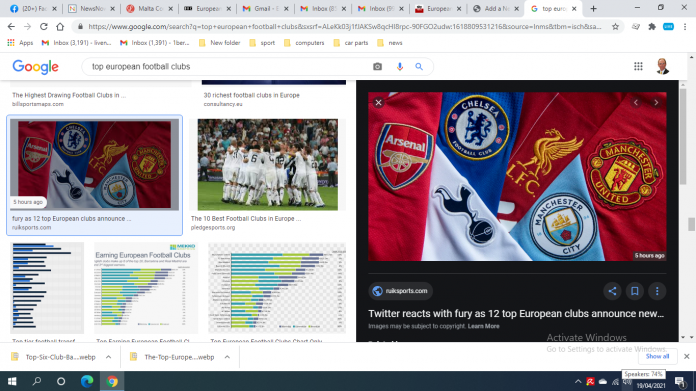 Following the enormous public outcry against their joining the European Super League, all six English Premier clubs have announced they are pulling out of the competition.
Manchester City and Chelsea were the first to withdraw, followed shortly afterwards by Manchester City, Manchester United, Liverpool and Tottenham Hotspur.
Spain's Atletico Madrid, Barcelona and Real Madrid and Italy's AC Milan, Inter Milan and Juventus are the other big clubs to have joined the "super league". No signs of withdrawal have been forthcoming from any of them.