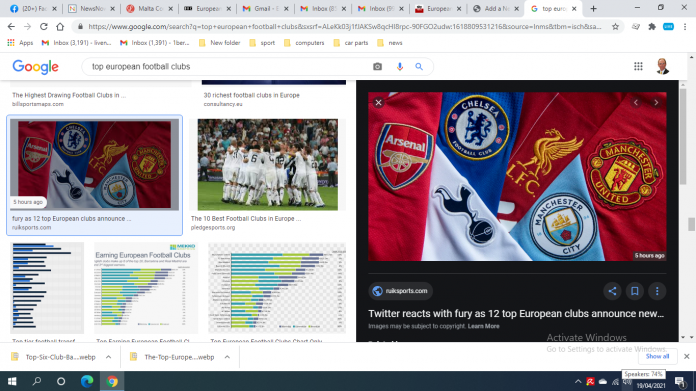 Twelve of Europe's leading football clubs have agreed to establish a Super League.
A statement from the new competition said: "AC Milan, Arsenal, Atlético Madrid, Chelsea, Barcelona, Inter Milan, Juventus, Liverpool, Manchester City, Manchester United, Real Madrid and Tottenham Hotspur have all joined as founding clubs.
The announcement has been condemned by UEFA, the English Premier League, politicians and former players.