The positive results achieved by the men's and women's national football teams in 2020 received due recognition at the 2021 SportMalta Awards l-Għażliet Sporitivi Nazzjonali.
Devis Mangia, the Head Coach of the National Teams, won the Coach of the Year Award, Malta international Haley Bugeja was named Sportswoman of the Year and the Malta women's team was voted Team of the Year at this year's sports awards, held online this evening.
ANGIA IMPACT
Under Mangia's guidance, Malta produced a series of eye-catching performances in the UEFA Nations League group campaign as well as the friendly matches played between September and November last year.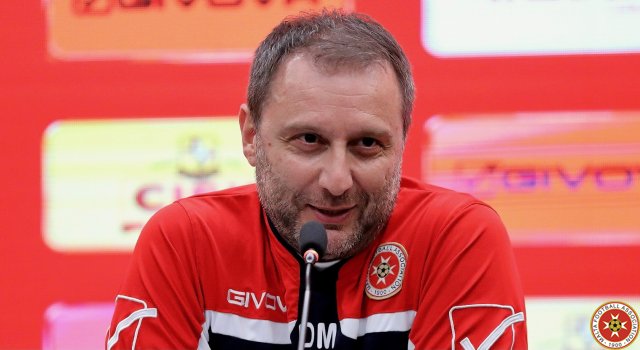 The national team finished second in Group D1 of the UEFA Nations League with a total of nine points, putting together a seven-match unbeaten run in international matches and moving up 10 places in the FIFA rankings.
Mangia's key contribution to this admirable run, which was further enhanced by the introduction of more young players into the senior squad, has been duly rewarded by the voting panel at this annual sporting event.
BUGEJA TAKES CENTRE-STAGE
Haley Bugeja also took centre-stage as the young Malta international was named Sportswoman of the Year on the back of a successful year in which the 16-year-old football starlet made local and international headlines.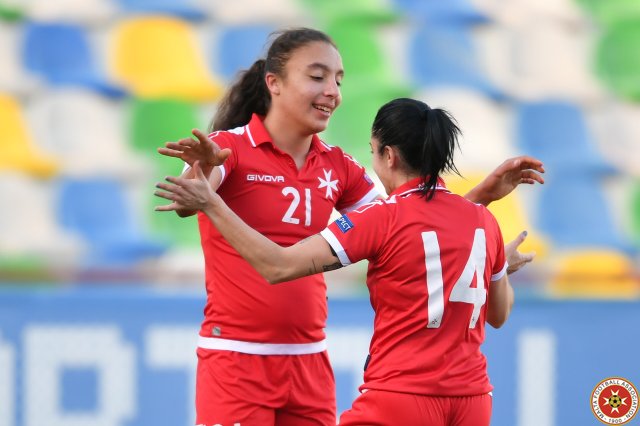 Bugeja became the youngest female player to score a hat-trick in a European qualifier after netting three goals in Malta's 4-0 victory over Georgia while, at club level, the Malta forward announced herself to Italian football with two brilliant goals on her debut with Serie A club Sassuolo Calcio. Her impressive performances also earned Bugeja a place in the list of the 10 young female players to look out for in 2021 according to UEFA's official website. The Sassuolo player was also a finalist in the Young Female Athlete category.
WOMEN'S TEAM WIN PRIZE
Bugeja's feats also mirrored the progress of the Malta women's national team who claimed the Team of the Year award. Led by coach Mark Gatt, the Maltese girls collected a record 10 points in Group B of the UEFA Women's EURO 2022 qualifiers. Convincing wins away to Georgia (4-0) and Israel (2-0) capped a very positive campaign for the women's side who finished fourth in the group. Their victories over Georgia and Israel propelled Malta up 16 places to 85th in the FIFA Women's Rankings.
Mark Marlow, the President of the Malta Employees Sports Association and the Head of Futsal and Beach Soccer at the Malta FA, won the People's Choice Award.
The Malta Football Association congratulates Devis Mangia, Haley Bugeja, the women's national team and Marlow for their success in this year's SportMalta Awards L-Għażliet Sporitivi Nazzjonali.