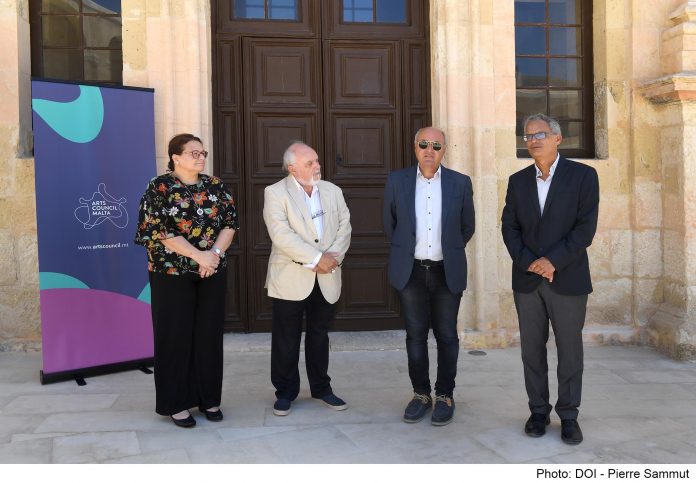 Minister for National Heritage, the Arts and Local Government José Herrera has launched a €90,000 investment scheme for restoration and conservation work in parish churches. The scheme aims to provide financial support for the restoration and conservation work on altars, architectural decoration, gilding and frescoes of the parish churches of the Archdiocese of Malta and the Diocese of Gozo.
Minister Herrera said that the Ministry of National Heritage, the Arts and Local Government is showing full commitment in helping to preserve and restore our churches. He stated that, "the churches of our country are an integral and essential part of our heritage. We are therefore working to invest as much as we can in order to preserve them for future generations." Minister Herrera stressed that this fund complements a number of works carried out by the Restoration Directorate on various sites, including a stretch of 850 meters restoration project completed in the bastions of the MICAS project, as well as a restoration program worth €7.6 million launched for the bastions of Cottonera.
The chairman of the Arts Council Malta Albert Marshall said that, through this scheme, the Council is for the first time collaborating with the Restoration Directorate in order to administer these funds, which are intended to further strengthen the cultural heritage of our country.
The Director of Restoration, Architect Norbert Gatt, explained that this scheme can cover up to 100% or a maximum of €15,000 of the total costs of the projects.