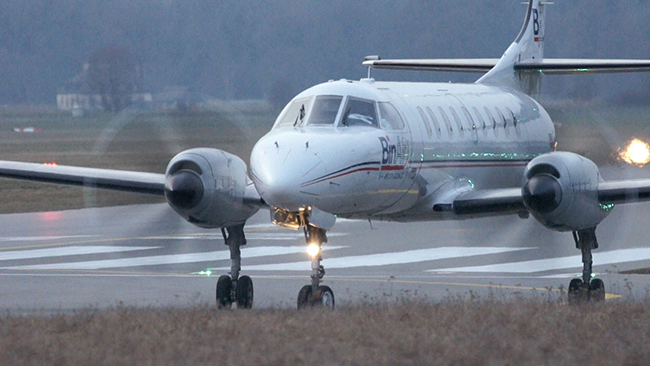 Update: A small aircraft has crashed near Luqa in what authorities are describing as a major incident.
Authorites report that five people died in the crash.
Some reports say the plane was carrying officials from Frontex, the EU border management agency but a spokesman said the aircraft was not on a Frontex mission.
The aircraft, a Metroliner twin-turbo, capable of carrying 10 passengers, apparently crashed near Safi shortly after take-off from Malta International Airport.
Malta International Airport has halted all flights in and out of the airport while crash investigations are underway.
Photo. Aircraft similar to crashed plane