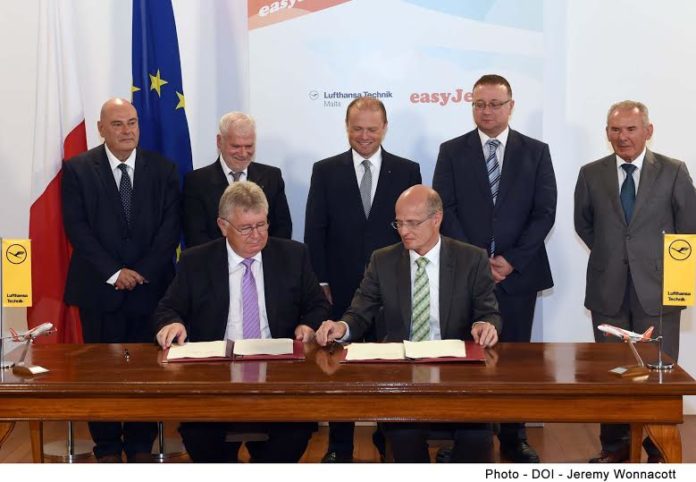 Easyjet has signed a five-year deal with Lufthansa Technik Malta for the servicing of more than 100 of its planes in Malta.
The agreement, signed today at the Auberge de Castille was overseen by Prime Minister Joseph Muscat, who said the government was committed to supporting the aviation sector and its growth. as well as the government's commitment for more students to be encouraged to follow studies in aircraft maintenance.
Prime Minister Muscat said that Malta had shown how dedicated it was to promote the aviation industry by beating off international competition for the EasyJet contract.
EasyJet director Ian Davis said four of the company's planes will be based in Malta undergoing maintenance at any one time.
Praising the technical abilities of Lufthansa Technik's staff and their high safety standards. He also pointed out that Lufthansa Technik had accommodated a major repair job on an EasyJet aircraft at short notice.