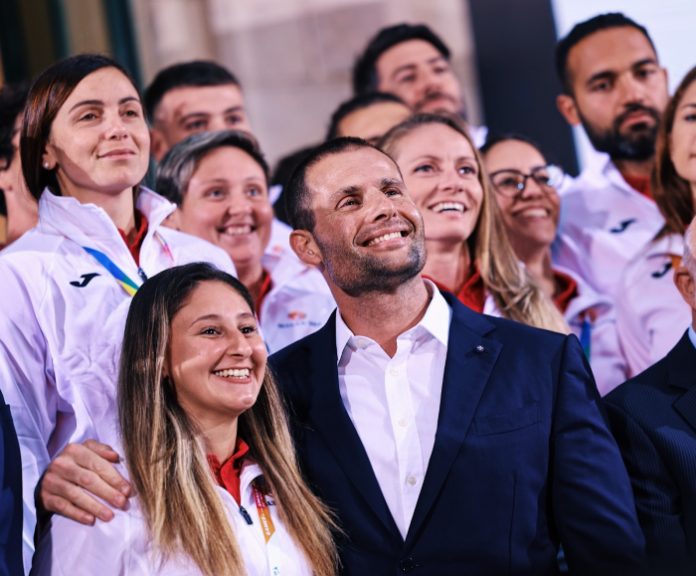 "This is your moment and all of us as Maltese and Gozitan people will be behind you".
It was this message of support that the Prime Minister Robert Abela sent from Castille when  he welcomed the Maltese contingent for the Games of the Small Countries of Europe that Malta will host
in the coming days.
In front of the athletes who will compete with others from eight other countries in the 19th edition and the third one organized in Malta, the Prime Minister Robert Abela explained how the Government invested in a record way in these
Games, not only in sports facilities but also in the training of athletes because he really believes in sportsmen.
He explained how our country wants to achieve results that serve as inspiration for all the children who will continue to enjoy the sports infrastructure that was completed for these Games.
This is why the Prime Minister pointed out that from the south of the country to Gozo we must have sports facilities of the highest level.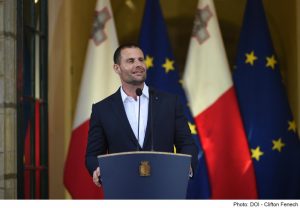 The Prime Minister told the athletes in the 11 sports disciplines to focus on this international sports event organized in our country but the following results should only be the basis for the athletes to look at bigger things, including
the Paris Olympics in 2024.
The Prime Minister appealed to everyone to also attend the competitions in these Games which will take place between 29 May and 3 June 2023.
"All the Maltese and Gozitan people will support you and their thoughts
will be with you", stressed Prime Minister Robert Abela in a congratulatory message for the athletes who will represent Malta.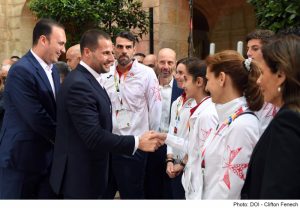 Before the Prime Minister addressed the athletes the Minister for Education, Sport, Youth, Research and Innovation Clifton Grima and the President of the Maltese Olympic Committee Julian Pace Bonello.
Minister Grima explained how these Games will not only continue to put us on the world map of sport but the athletes have the opportunity to translate the training and investment made in them into good results both on a personal level
as well as on an international level.
Pace Bonello acknowledged the Government's financial assistance so that today we have highly prepared athletes and he claimed that he is confident that our country will show its best, both on an organizational level but also on a sporting level.
After the address of the Prime Minister, the Chairperson of the Organizing Committee of these Games Mark Cutajar presented, among others, a set of medals of these Games to the Prime Minister, and the captain of the Maltese contingent
, Eleonor Bezzina, presented the athletes Elaine Genovese and Matthew Galea Soler as the two athletes who will carry the Maltese flag during the opening ceremony of the Small Countries Games.