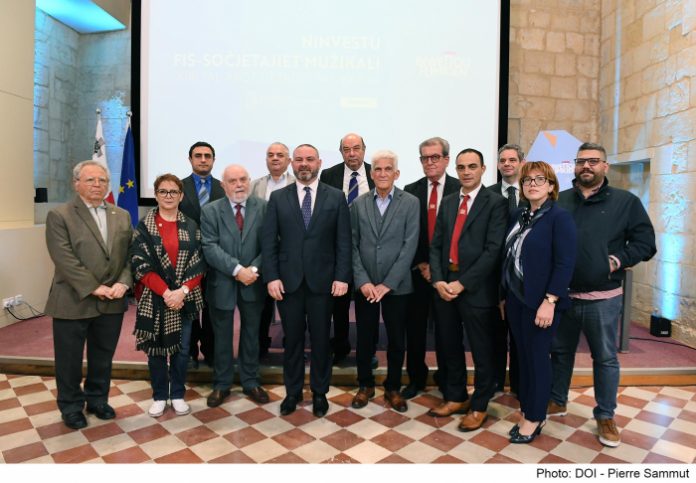 The government is acquiring the properties of the band clubs in various localities around Malta and Gozo which are at risk of eviction. This is with the aim of protecting the traditions of the band clubs and their cultural value in Malta.
The Ministry for National Heritage, Arts, and Local Government has announced that the government has reached an acquisition agreement with the building owners of these societies:
Stella Maris Band Club – Sliema, 
Anici Banda & Social Club – Qormi,
Society In. GM Fra Antoine De Paule Christ the King Band – Paola,
Circolo San Giuseppe Sagra Familia – Kalkara,
La Stella Levantina – Attard,
Queen Mary Band Club – Marsa.
In the case of the Banda Stella Maris Club, the acquisition process has been totally concluded, while in relation to the other properties an agreement has been signed or they are in the process of signing an agreement with the respective owners after it has been reached formally agree on the conditions of sale.
Minister Owen Bonnici expressed the government's commitment to protect band clubs because of their social and cultural importance in our communities. "This was done through financial support through various schemes and also through a commitment to the acquisitions of the properties that are currently being used by the respective band clubs so that long-term rent insurance can be provided," pointed out Minister Bonnici while mentioning that attention is being paid to the government receiving a fair lease. "We want to help these societies while also achieving a balance with the interests of the government which sees that it has an appropriate income for this investment that is being made," explained Minister Bonnici.
In addition, Minister Bonnici stressed that the government is committed to promoting the social elements within the band clubs to strengthen initiatives within the community aimed at inclusion, learning and preservation of the traditional skills linked to the village festival.
"The Maltese Arts Council has a central role in safeguarding elements of the artistic and cultural heritage of our country, and through these acquisitions as a council we are addressing one of the objectives of Strategy 2025, the fostering diverse artistic and cultural expression. While we also invest in various forms of art through our strategy and funding schemes that address various areas of the cultural and creative sector, we are also protecting our traditions which form part of the solid platform on which the sector is built", said the Executive Chairman of the Malta Council Albert Marshall.
In order to ensure consistency and immediate attention for this initiative which is being carried out with an investment of €6 million, the Board of Management of Band Clubs, led by James Pearsall, was set up within Arts Council Malta and is manages the work related to acquisitions under the auspices of the Ministry for National Heritage, Arts, and Local Government. Other negotiations are taking place with owners of other musical societies who, in the same way, are facing the risk of eviction.