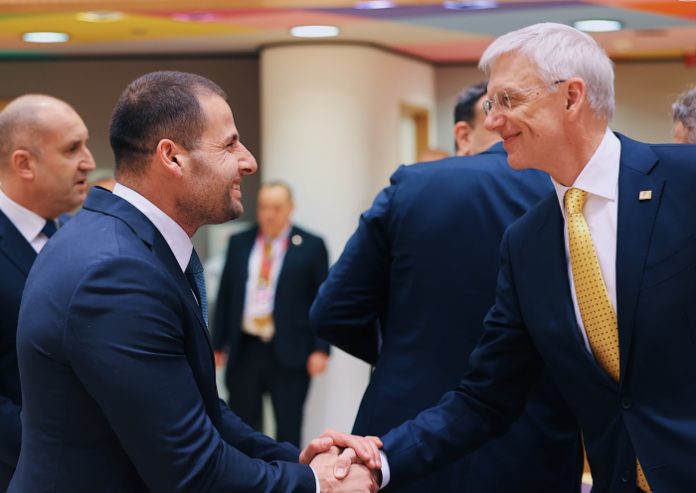 During Thursday and Friday, in Brussels, Prime Minister Robert Abela attended the meeting of the European Council and the Euro Summit, together with the leaders of the member states of the European Union.
In these meetings, several important themes were discussed, including the war in Ukraine, the economy, competitiveness and the Single Market of the European Union and energy.
On Thursday, the European leaders met with the Secretary General of the United Nations, António Guterres, where they discussed several common issues for the European Union and the United Nations. During this discussion, the prime minister spoke about climate change where he reiterated that governments, private institutions and stakeholders should come together to address this global challenge.
He mentioned how Malta is working on reforming the transport, industry and energy systems where the government is ensuring that less polluting options become more accessible and cheaper for individuals. During the discussion about the war in Ukraine, the European Union affirmed that it will continue to assist Ukraine even in relation to the reconstruction of the same country.
The prime minister reiterated that the member states together with strategic partners and financial institutions should help in the reconstruction process of Ukraine. He also stressed that Malta will continue to provide humanitarian aid to Ukraine, while emphasizing that anyone who is committing the crime of aggression must continue to be held accountable.
On the theme of the economy, competitiveness and the EU Single Market, the leaders discussed the move towards the ecological and digital transition and how investment can be further stimulated. It was also mentioned how the Single Market contributed both to economic growth and increased competitiveness.
Among the points raised by the prime minister during this discussion, he mentioned that there are member states, especially those on the periphery of the European Union, which are already at a disadvantage due to their insularity and therefore face additional challenges. He continued that Malta depends on maritime and air connections to ensure connectivity with the rest of Europe and the world. Accordingly, he reiterated that the transport of both goods and passengers should remain affordable for all member states.
During the same discussion, he also explained that Malta looks forward to seeing the Commission's plans regarding medicinal products, which will be published soon. He reiterated that the expectation of our country is that the European Union ensures the rights of Maltese and Gowis to also benefit from the Single Market in the field of medicine.
Regarding energy, it was agreed to continue the work to guarantee security of energy supply at affordable prices. The prime minister mentioned that Malta is continuing to ensure stable energy bills where it is stabilizing energy prices for families and businesses through a subsidy that reaches one billion euros over last year and this year the year.
On Friday, European leaders participated in the Euro Summit where they discussed the economic and financial situation of EU member states.
Photo: OPM