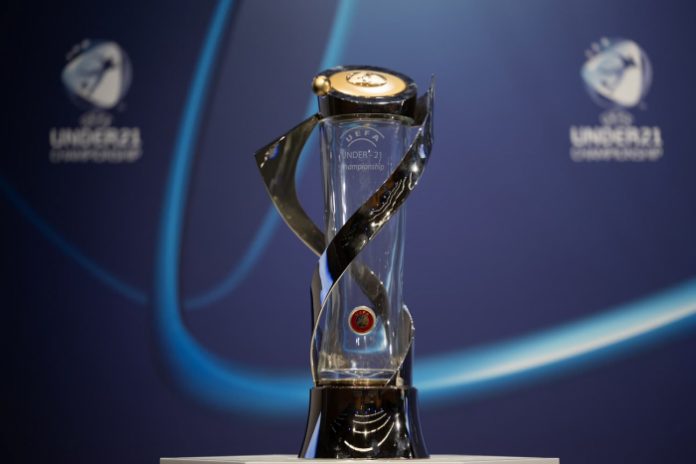 The Malta U21 team has been drawn in Group B of the UEFA Euro 2025 qualifying campaign.  Malta will face Spain, Belgium, Scotland, Hungary and Kazakhstan.
52 entrants are involved in the qualifying phase that will run between March 2023 and November 2024, with 15 places up for grabs to join final tournament hosts Slovakia.
This will be the second campaign under the helm of Coach Gilbert Agius for the Under 21 team.  The previous campaign saw Malta pocket 6 points after a home and away win against Northern Ireland.
Once again Malta will face Spain who are the biggest attraction of the group emerging from Pot 1.  Malta was also drawn in the same group with Spain in the last qualifying competition.
The group stage dates are as follows:
20–28 March 2023
12–20 June 2023
4–12 September 2023
9–17 October 2023
13–21 November 2023
18–26 March 2024
2–10 September 2024
7–15 October 2024
Play-offs
11–19 November 2024
The 52 teams were drawn as follow:
Group A: Italy*, Republic of Ireland, Norway*, Türkiye, Latvia, San Marino
Group B: Spain*, Belgium*, Scotland, Hungary, Kazakhstan, Malta
Group C: Netherlands*, Sweden, Georgia*, North Macedonia, Moldova, Gibraltar
Group D: Germany*, Poland, Israel*, Bulgaria, Kosovo, Estonia
Group E: Romania*, Switzerland*, Finland, Albania, Montenegro, Armenia
Group F: England*, Ukraine*, Serbia, Northern Ireland, Azerbaijan, Luxembourg
Group G: Portugal*, Croatia*, Greece, Belarus, Faroe Islands, Andorra
Group H: France*, Austria, Slovenia, Bosnia and Herzegovina, Cyprus
Group I: Denmark, Czechia*, Iceland, Wales, Lithuania