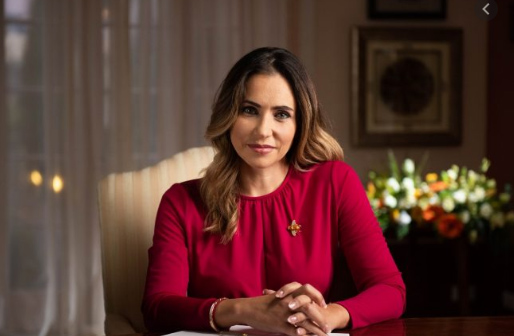 In Pjazza Castilja, Mrs. Abela together with her daughter Giorgia Mae, lit the Christmas tree and started this year's edition of "Rigal bi Mhàba". There were thousands of Maltese and Gozitan families and businesses who in previous years welcomed the invitation of the Prime Minister's wife Dr. Lydia Abela and left gifts for the children under the Christmas tree in Pjazza Kastilja.
"The main purpose of "Rigal bi Mhabba" is to cheer up all Maltese and Gozitan children and therefore we want you to join us on the last day of this initiative, for a wonderful show and a day of activities that will we will be setting up in Pjazza Castilja – through the Christmas Village. We will have, among others, a music show and a concert by the band of the Armed Forces of Malta among other activities. What is certain is that December 21 will be a day for families," said Dr. Abela.
Dr Abela also announced that this year the initiative will be spread throughout all the localities of Malta and Gozo with the participation of the Local Councils who will be involving and encouraging people to leave gifts in the respective squares theirs.
People are encouraged to leave a gift for children up to 12 years old from the 12th of December, with the culmination of the "Gift with Love" campaign being reached on the 21st of December in Pjazza Castilja.
"The edition of the previous two years were a success. I can't help but thank all the Disciplined Forces who helped from start to finish in the distribution of gifts. This part of "Gift with Love" contains a lot of work and I appreciate the sense of altruism they showed to make sure that every child has a gift. The Forces of Order will be with us again in this edition and for this I say thank you for going one step further from your work and showing how much you really have the whole society at heart," said the Mrs. Abela.
File photo