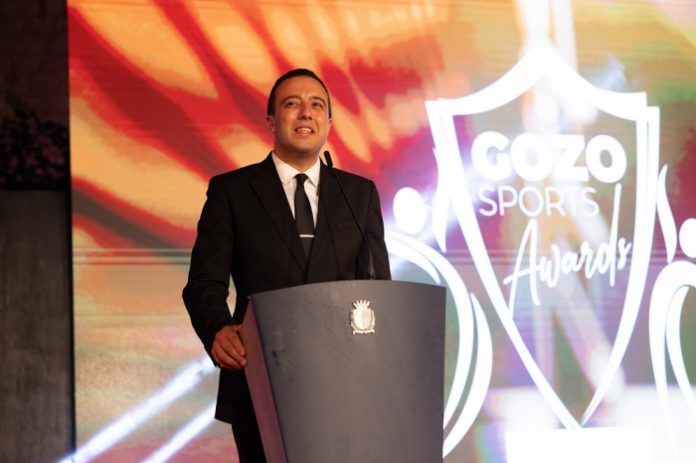 The Ministry for Gozo organized the seventh edition of the Gozo Sports Awards where Gozitan sportsmen were rewarded for their advances in various sports disciplines.
In his address, the Minister for Gozo Clint Camilleri promised that as has been done in the last two years, the investment will continue and will continue even in the Aquatic and Sports Centre. "We have given our word that this biggest project with the biggest investment in the sports field in Gozo will be carried out so that it can be used by sportsmen, young people and Gozitan children and that is how it will be done. Our ambition makes us look further ahead and keep supporting our work", said the minister.
Clint Camilleri continued by saying that we must look ahead with optimism so that the Gozitan sports community can enjoy wonderful opportunities and experiences that, in addition to generating personal satisfaction, continue to promote the sports culture and above all the name of our island. Here he recalled that this summer, for the first time, Gozo became a full member of the International Island Games Association in order to take part in the Island Games that will take place in Guernsey from 2023. He explained that, "This is an important milestone and more than that the Gozitan sportsmen have the opportunity to compete at an international level for the first time. We look forward to the athletes going to Guernsey not only to compete, but for the first time to bring medals to our country."
Minister Camilleri promised that he will continue to support the Gozitan sportsmen and ended by congratulating those who took the prizes and all the Gozitan sportsmen.
The awarded sportsmen were these:
1. Officer of the Year
Winner: Dr. Enzo Dimech
2. Team of the Year
Winner: Ghajnsielem RedCoats Women's Softball Team
3. Coach of the Year
Winner: John Borg
4. Recognition for an active Athlete over 45 years of age
Winner: Raymond Camilleri
5. Recognition for a Sports Career
Winner: Teddy Bajada
6. Special Recognition – Special Olympics
Winner: Maria Pia Saliba
7. Promising Young Woman
Winner: Hailey Ballucci
8. Promising Young Man
Winner: David Borg
9. Sportsman of the Year
Winner: David Borg
10. Sportswoman of the Year
Winner: Michelle Dimech
Photos: MGOZ