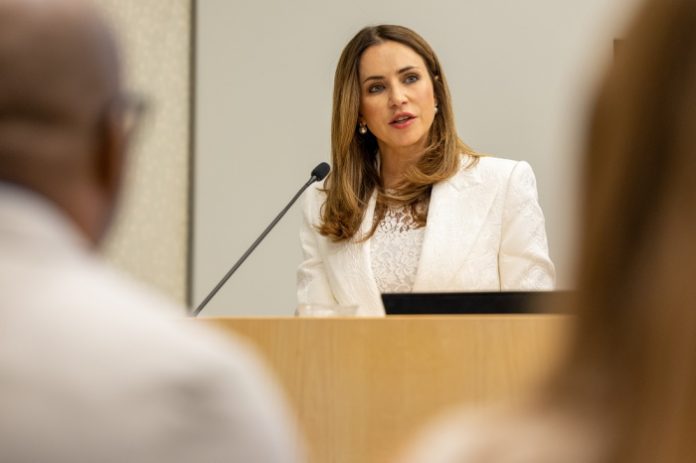 In the Microsoft building in New York, Dr. Lydia Abela spoke about the importance of gender equality in the fields of scientific subjects, so called STEM.
At the invitation of the Aspire Artemis Foundation, Mrs. Abela said that we need to continue to find ways to advance in a good way equal opportunities among students who choose to continue studying these subjects, particularly girls and girls
"We want to do this to speed up innovation around the world," stated Dr. Abela, citing a number of examples where STEM subjects are continuously helping to address contemporary global challenges.
"We want to see more women in these fields who are determined and able to address global issues such as climate change, resource inequality, economic challenges, disease prevention, among others. We can do this by encouraging more girls to choose this career and subsequently develop effective solutions," said Dr Lydia Abela.
The main objective of the Aspire Artemis Foundation is to entice and incentivize more girls to choose this career which is constantly reflecting the needs of the industry today.
"I wanted to thank and commend the work of this foundation for organizing this event and for its work to advance and foster more students studying Science, Technology, Engineering and Mathematics (STEM) , particularly among girls and women," said Dr. Abela.
In this context, the Prime Minister's wife said that several global commitments were made in the field of education, which is a fundamental human right. The transformation of education, however, requires the collective commitment and action of all parties involved, including young people.
At the end of her speech, Dr. Abela made a reference to achievements that our country is making in this field, particularly with the recognition of several students at primary level who recently ranked first in global competitions dealing with subjects scientific.
During the visit Mrs Abela was accompanied by a young Maltese delegate of the United Nations, Matthew Micallef St John.
Photos: OPM