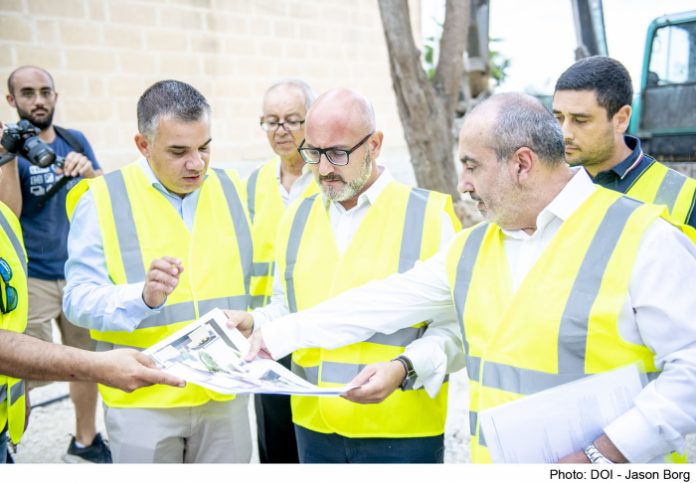 The residents of social housing in Marsa will be enjoying better accessibility as the work on the beautification and modernization project in this area is progressing well. This work is being done by the Housing Authority through an investment of €1 million coming from European funds, with the work including the development of walkways and ramps to facilitate accessibility for residents after being the problem of unevenness in this area will be removed.
Along with this work, another beautification work is being carried out which is used to improve the quality of life of the residents and offer a nicer environment where one can relax. A new swing for the children will also be made and apart from this work, the Housing Authority will also be removing illegal structures that were occupying public space without permission.
The Minister for Social and Affordable Accommodation Roderick Galdes said that the quality of life of the residents is important for this government and this is only one project out of three that the Housing Authority has started working on in order to provide an environment nicer and safer for the residents of the surrounding area and enhances accessibility, with the other two projects that are being carried out in Mosta and Santa Lucija. "This commitment to beautify and improve the quality of such areas continues to confirm that social housing is bringing added value to the localities that are receiving it", claimed Minister Galdes.
The Parliamentary Secretary for European Funds Chris Bonett said that in total the Housing Authority is carrying out an investment of €13.2 million, of which €9.9 million is financed by European funds from the European Fund for Regional Development.
"Through the European funds we are arranging social housing places as is being done on this project in Marsa and also in Santa Lucija and Mosta to offer a better environment to the residents", explained Chris Bonett.