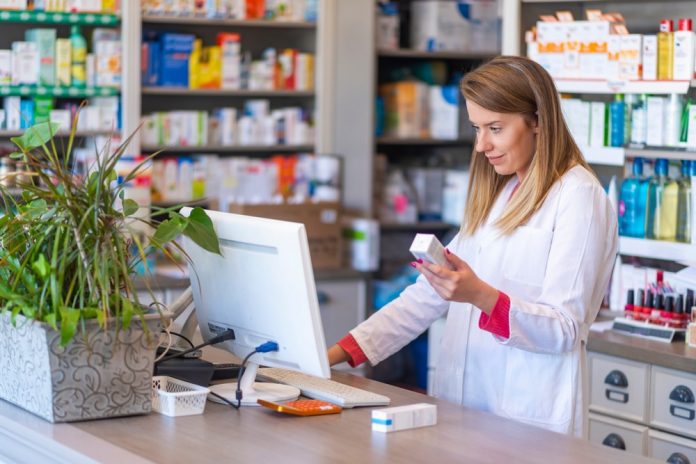 Area 1 Valletta, Floriana  Regent Pharmacy, 70, Triq Merkanti, Il-Belt Valletta 21245135
Area 2 Il-Ħamrun, Il-Marsa Chemimart International Pharmacy, 650, Triq il-Kbira San Ġużepp, Il-Ħamrun 21236477
Area 3 Ħal Qormi, Ħaż-Żebbuġ Anici Pharmacy, Triq Anici, Ħal Qormi 21487162
Area 4 Birkirkara, Fleur-de-Lys Mackie's Pharmacy, Triq L. Casolani, Ta' Paris, Birkirkara 21496089
Area 5 Il-Gżira, San Ġwann, Ta' Xbiex, Is-Swatar  Brown's Pharmacy, 92-94, Triq il-Mensija, San Ġwann 21373275
Area 6 Pembroke, Is-Swieqi, San Ġiljan Brown's Pharmacy, Retail Outlet, Level 0, 135, Central Business Centre,Spinola Bay, San Ġiljan STJ 3093 21333886
Area 7 Tas-Sliema  Chemimart Pharmacy . 4,5,6, il-Piazzetta, Triq it-Torri, Tas-Sliema 21338369
Area 8 In-Naxxar, Il-Għargħur, L-Iklin, Ħal-Lija St. Michael Pharmacy, Misraħ tat-Transfigurazzjoni, Ħal-Lija 21435875
Area 9 Il-Mosta, Ħ'Attard (Mosta) St. Mary Pharmacy, 14, Pjazza Rotunda, il-Mosta 21433833
Area 10 San Pawl il-Baħar, L-Imġarr, Il-Mellieħa Health & Co Pharmacy, Triq l-Erba' Mwieżeb, San Pawl il-Baħar 79790119
Area 11 Raħal Ġdid, Ħal Tarxien, Ħal-Luqa, Santa Luċija Maddalena Pharmacy, Shop 2, Binja tal-Faqqani, Dawret it-Torri, Santa Luċija 21677037
Area 12 Il-Fgura, L-Isla, Bormla, Il-Birgu, Il-Kalkara  Pillhouse Pharmacy, 200, Triq il-Merħba, Il-Fgura 21803008
Area 13 Ħaż-Żabbar, Marsaskala, Ix-Xgħajra  Polymer St. Peter Pharmacy, Triq is-Sebbelika, Ħaż-Żabbar 21663750
Area 14 Iż-Żejtun, Birżebbuġa, Ħal Għaxaq, Marsaxlokk Martin's Pharmacy, 182, Triq Birżebbuġa, Birżebbuġa 21651031
Area 15 Iż-Żurrieq, l-Imqabba, Ħal-Kirkop, il-Gudja, Il-Qrendi, Ħal Safi Prestige Pharmacy, 16, Triq San Ġużepp, Ħal Kirkop 21641328
Area 16 L-Imsida, Santa Venera, Tal-Pietà Remedies Pharmaacy, 5, Tagliaferro Mansions, Triq il-Prinċipessa Margerita, L-Imsida 21346547
Area 17 Ir-Rabat, L-imtarfa, Ħad-Dingli, il-Baħrija, is-Siġġiewi Ideal Pharmacy, 63, Triq il-Kbira, Rabat Malta 21455479
Area 18 Victoria, Kerċem, Marsalforn, l-Għarb Abela Pharmacy, Bellavista Court, Triq George Borg Olivier, Victoria Għawdex 21556170
Area 19 Għajnsielem, In-Nadur, Ix-Xagħra, il-Qala, Ix-Xewkija, is-Sannat  Għajnsielem Pharmacy, Pjazza Indipendenza, Għajnsielem Għawdex 27203615
'General Practitioners' Service in Health Centres on Sundays and Public Holidays
Mosta, Paola and Floriana Health centres are open for emergencies 24 hours 7 days a week.
Gzira health centre is also open for emergencies (cases requiring urgent medical attention) between 8am and 5pm and a nursing service is available between 8am and 8pm on Sundays and public holidays.
The public should attend the health centre of their catchment area. Persons without any identity card will not be attended to.