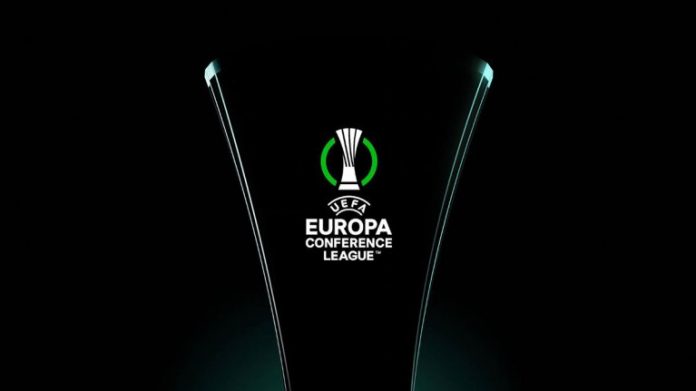 Hamrun Spartans lost 1-0 to Alashkert FC of Armenia at the Republican Stadium 'Vazgen Sargsyan' in Yerevan in the first leg of the UEFA Europa Conference League first qualifying round on Tuesday.
A score which keeps alive hopes of the Spartans turning the score in their favour in the second leg in programme on Thursday 14 at the Centenary Stadium, kick-off at 20:00, to set-up a clash with Velez Mostar of Bosnia-Herzegovina.
Hamrun coach Branko Nisevic named new signings Ederson Bruno Domingos, Elvis Mashike, Ognjen Bjelicic, Jonny Robert do Nascimento Torres and Ryan Camenzuli along with the returning Matthew Guillaumier in the starting line-up. Another two new faces – Roko Prsa and Igor Nedeljkovic – were included as substitutes.
Alashkert controlled the proceedings in the first half, taking the lead on the 24th minute when off an assist by Bladimir Diaz, Artak Yedigaryan hit low in the bottom left corner, beating Bonello.
The Spartans improved in the second half, going close with an Elvis Mashike header following a cross from the right, which ended just over the bar. On the 58th, off an Ailton Soares freekick, Mashike served Jonny whose attempt was blocked by Cancerevic into a corner.
Four minutes in added time, the Alashkert goalkeeper came to the rescue blocking a fine freekick from the left by Matteo Fedele.
ALASHKERT Ognjen Cancarevic, Tiago Cameta, Taron Voskanyan, Didier Kadio, Artak Yedigaryan (90' Sargis Shahinyan), Thiago Galvao (46' Sargis Metoyan), Artak Grigoryan, David Khurtsidze (80' Aleksandre Karapetyan), Benik Hovhannisyan (46' Rumyan Hovsepyan), James, Bladimir Diaz (59' Ismael Fofana).
HAMRUN Henry Bonello, Ederson Bruno Domingos (62' Igor Nedeljkovic), Steve Borg, Matthew Guillaumier, Elvis Mashike, Ailton Jorge Soares (90' Matteo Fedele), Ognjen Bjelicic, Juan Carlos Corbalan (76' Karl Micallef), Jonny (62' Roko Prsa), Emerson Marcelina, Ryan Camenzuli.
Referee: Vassilis Fotias GRE
Assistant Referees: Andreas Meintanas, Konstantinos Psarris GRE
Fourth Official: Angelos Evangelou GRE
Source: Malta Football