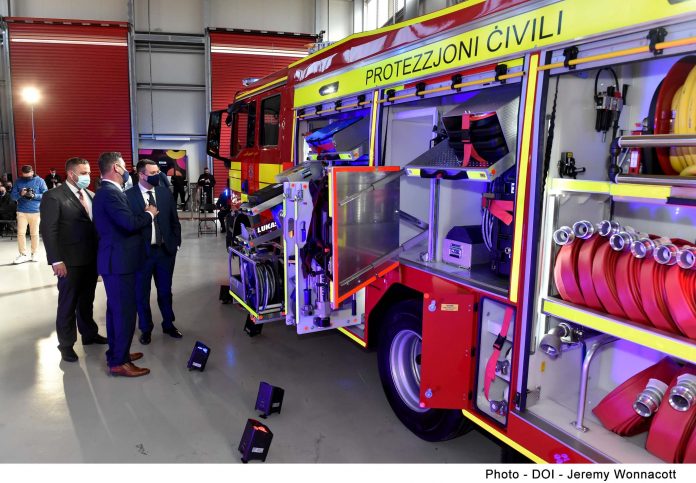 At a news conference Minister of Interior, National Security and Law Enforcement Byron Camilleri, announced another investment in Civil Protection which will make the department more prepared to respond to calls done to him. The various devices that have been inaugurated are specially designed to be used for emergencies that occur on land, at sea and in high-rise buildings.
Minister Camilleri explained that this investment is part of the plan of the Ministry of the Interior so that every entity responsible for national security is prepared in the best possible way so that together they will be able to face the challenges facing the country. "High-rise buildings bring new security challenges and the Department of Civil Protection needs to adapt to this reality as well," said the minister.
The new craft includes a truck called the Hydraulic Platform, which reaches a height of 70 meters. This is the largest truck in the fleet and will assist the Department of Civil Protection in its work when an emergency arises in a very tall building. Two new fire engines have also joined the Civil Protection fleet and are equipped with modern equipment and the latest firefighting technology. The technology includes a system that can drill iron from the outside to lower the temperature before firefighters come in to control the fire. This will reduce the danger to workers while reducing the risk of injury while performing their duties. The investment also includes the purchase of two new divers vans that will further strengthen the department's maritime squadron. The number of divers working in the maritime squad has doubled in the last year as it has increased from 14 to 30 workers and as a result, new vehicles will help enable members of this unit to carry equipment in them.