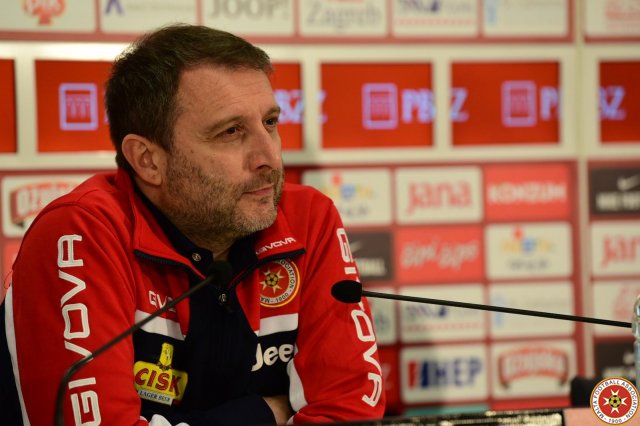 A squad of 30 players have been selected by the Head Coach of the National Teams Devis Mangia ahead of the double header that will see the national team play home against Slovenia on the 8th of October and away against Cyprus on the 11th of October, as part of the national team's commitments in Group H of the European Qualifiers – World Cup 2021.
Head Coach Devis Mangiamade a number of changes to the squad who played against Cyprus, Slovenia and Russia in October 2021. Defender James Brown (St Johnstone FC) and Under 21 player Adam Magri Overend (Floriana FC) were called up for the first time.
There were a further 2 changes from the squad that played in the September international window. Jurgen Degabriele of Hibernians FC returns to the national team having recovered from an injury. The 30-man squad sees the return of Samir Arab of Balzan FC.
In the meantime, Luke Gambin who last time joined the team after the game against Cyprus, is now included in the 30-man squad, whilst Enrico Pepe who left the team following the game against Slovenia as he was injured is now available.
After having played sixmatches in Group H, Malta has obtainedfour points, a draw against Slovakia and a win over Cyprus on home soil. Malta lost both games against Russia, and also the games against Slovenia and Croatia.
MALTA SQUAD
GOALKEEPERS
Henry Bonello (Ħamrun Spartans FC); Jake Galea (Balzan FC); Matthew Grech (Pembroke Athleta FC)
DEFENDERS
Samir Arab (Balzan FC); Steve Borg (Gżira United FC); James Brown (St. Johnstone FC – SCO), Karl Micallef (Ħamrun Spartans FC); Zach Muscat (Casa Pia – POR); Enrico Pepe (BirkirkaraFC); Kurt Shaw (Sliema Wanderers FC)
MIDFIELDERS
Cain Attard (Birkirkara FC); Ryan Camenzuli (Floriana FC); Triston Caruana (Valletta FC); Joseph Essien Mbong (Ħamrun Spartans FC);Adam Magri Overend (Floriana FC);Nicolai Muscat (Gżira United FC); Brandon Diego Paiber (Floriana FC); Steven Pisani (Gżira United FC); Nevin Portelli (Gżira United FC); Teddy Teuma (R.U. Saint Gilloise- BE); Dunstan Vella (Hibernians FC); Dexter Xuereb (St Lucia FC); Yannick Yankam (Birkirkara FC)
FORWARDS 
Jurgen Degabriele (Hibernians FC); Shaun Dimech (Valletta FC); Luke Gambin (Hamrun Spartans FC); Jake Grech (Hibernians FC); Paul Mbong (Birkirkara FC); Luke Montebello (Birkirkara FC); Alexander Satariano (Frosinone Calcio- ITA)
Source: MFA
File photo: Coach Devis Mangia