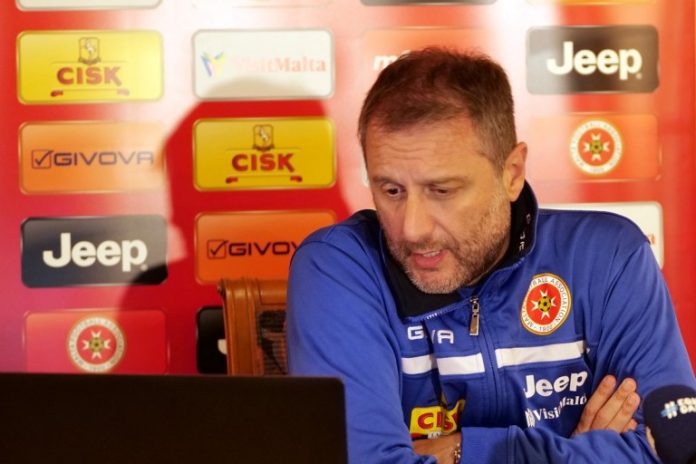 Speaking to journalists ahead of Friday's international friendly against Kosovo, national coach Devis Mangia said that the team's performance was important.
A positive result would be welcome but given the fitness levels of the players, he wanted to see a reaction from them following their defeat to Northern Ireland.
It might also be a good chance to give some new players a chance to push for a place in the team.
Coach Devis also touched on captain Andre Agius who will earn his 100th cap for Malta, if he is picked.
Andre Agius also said the performance of the team was the priority and not his 100th appearance. He said that the players needed to cut out mistakes. They were creating chances he said and had to take those chances when they came.
Photo: Stephen Gatt. MFA