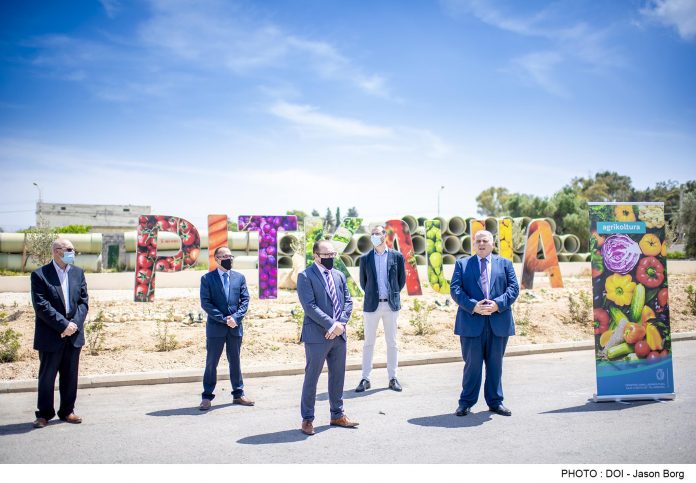 In the light of the European goals of the Green Deal, the Farm to Fork Strategy, and in the light of ongoing efforts at European level to ensure sustainable production and combat food waste, the Minister for Agriculture, Fisheries, Food and Animal Rights Anton Refalo launched a scheme that for the first time provides financial incentives to farmers to develop and manage a production plan based on supply and local market demand. The Ministry of Agriculture is urging land farmers to market their products through Pitkalija, to prepare a production plan based on a crop plan, and to revise it as necessary. and at least once during the calendar year 2021.
The crop production plan helps to significantly reduce shortages or oversupply of particular products in a production season, and can therefore contribute to better prices for farmers and productivity. of the market. Minister Refalo explained how "the crop production plan will help all growers of agricultural products to be able to determine how much from each crop, the time and the quantity of the crop during the growing season and planting in succession, so that farmers make the best use of the limited area. "
Farmers participating in this scheme will be provided with the necessary assistance from the respective Departments within the Ministry in order to develop the production plan and to enable them to adjust their production according to supply and demand. local market demand.
This scheme is addressed to farmers active in the primary agricultural production sector who are registered with the Directorate of Agriculture and the Pitkalija, and who market their products through the Pitkalija Markets. The scheme will be implemented in accordance with the Regulation of the European Commission on the application of Articles 107 and 108 of the Treaty on the Functioning of the European Union to de minimis aid in the agricultural sector.
Applications will open on June 1 and will be accepted until Friday, July 30. Applications will be accepted at the front office at the Ta Qali pitkalija for Maltese farmers while Gozitan farmers can submit their application at the office at the Gozo Experimental Farm in Xewkija.
Applications in both Malta and Gozo will be accepted from Monday to Friday between 7.30 am and 1 pm.