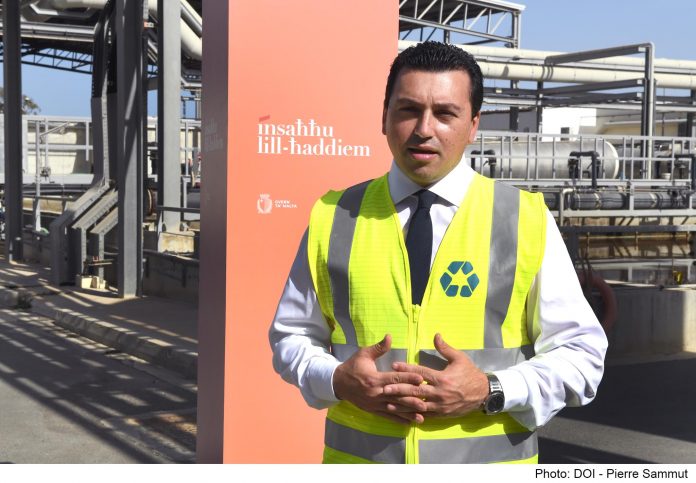 WasteServ has launched a campaign highlighting the invaluable work of its workers, whilst encouraging the public to respect these workers and join in the effort to move towards a circular economy and extract high-quality resources from waste.
This was announced by Minister for the Environment, Climate Change and Planning Aaron Farrugia, who praised the valuable work of WasteServ employees, particularly in light of the COVID-19 pandemic.
Minister Farrugia explained how WasteServ employees continued with their valuable work to keep this essential service going. He said that while many had the option of working remotely from home, this was not possible for WasteServ employees due to the nature of their work.
Minister Farrugia noted that WasteServ's work has continued at a very good pace, so much so that in recent months the country has significantly improved its recycling performance.
"The government appreciates that workers are the backbone of our economy, our families, and our country. This is the reason that, even during a pandemic, the government worked to not only protect public health, but we also continued to invest in and empower workers; we saved jobs, invested in businesses and distributed wealth amongst everyone, and continued and will continue to protect and improve the quality of life of families," Minister Farrugia said.
WasteServ CEO Richard Bilocca stressed the importance of investing in employee health, safety and wellbeing. WasteServ did this a few months ago when it set up a new section within the company offering support to those workers who are facing challenges in their work or on a personal level. A new employee support program was also launched offering its employees free and confidential counselling and specialist information service. Mr Bilocca thanked all WasteServ employees for their continued efforts to help improve Malta's recycling performance.