Minister for Social Accommodation Roderick Galdes, Minister for Inclusion and Social Wellbeing Julia Farrugia Portelli, and Dr Lydia Abela announced the regeneration plan of a dilapidated house in Siġġiewi which will be offering a respite service to people with autism.
Respite services aim to provide security, individualisation, and flexibility of support for a set time to relatives and carers of people with disabilities. Whilst also offering a space for these children where they can integrate with others in a structured way and follow programmes according to their needs and desires. This home targets children with disabilities, particularly with autism, between the ages of 5 to 14 from around Malta and Gozo. The building's facilities will provide a modern, specialized, and equipped space for these children, which also include assistive technology equipment.
This service helps those carers working closely with persons on the autism spectrum to have time to rest or to cater for emergencies. These caregivers can be exhausted because of the ongoing supervision they provide to people with disabilities and the challenges they face in their daily lives. Therefore, this service is a means of preventing "burnout". Caring for a disabled person day in and day out, year after year, can be both physically and psychologically tiring.
During a site visit, Minister Roderick Galdes explained that the vision for housing in our country is addressing both the challenges of dilapidated housing as well as that of specialized accommodation for vulnerable people. Under these circumstances, the Ministry for Social Accommodation is also giving due importance to the crucial services related to the needs of these vulnerable people.
"The definition of accommodation today must incorporate concepts that go beyond just a house or a roof over someone's head. Housing is also linked to a service that is often specialized for a group of people in society," reiterated Minister Galdes. "With this investment, the government shall truly be sustaining the nation's workforce and the dynamics of the home. Relatives who work tirelessly to help their relatives with autism will have the resource of a professional to assist them when they need it."
Minister Galdes explained that €320,000 will be invested in this project. The house will be equipped with sensory rooms adequate for autistic persons, an elevator, and open spaces where one can also spend some leisure time. All this will be complemented by a modern and innovative design.
Minister for Inclusion and Social Wellbeing Julia Farrugia Portelli said that this building will also serve as a respite centre for parents and carers of people with disabilities.
The minister stressed the importance of parents taking care of themselves. The respite service is also important for parents as it serves as a resting period where they can take care of themselves as well. Minister Farrugia Portelli also mentioned the benefits that the respite service brings, namely that the person with a disability is living in a safe place where he/she can strengthen his/her skills, especially those of independence. Another benefit is the chance to socialize with other people with disabilities as well as carers who are constantly present. The respite service is above all essential because it provides support to families so that they can continue to take care of their children or relatives at home for as long as possible, said Minister Farrugia Portelli.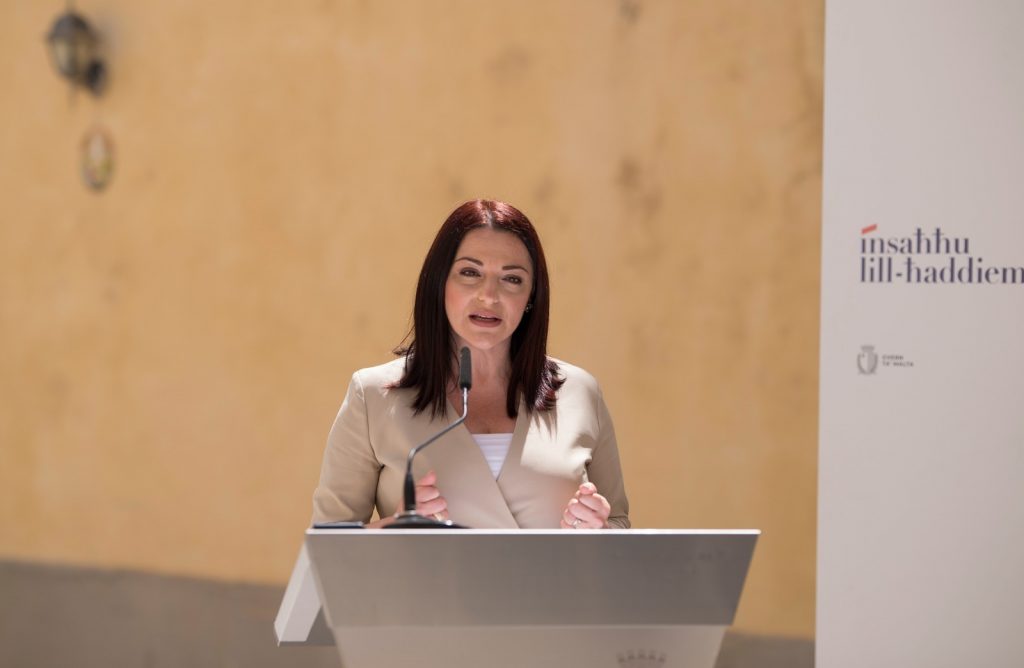 Minister Farrugia Portelli further explained that Aġenzija Sapport will be welcoming and analysing the cases to ensure that the necessary assessment is carried out on these children through a multi-disciplinary team of professionals, as well as in collaboration with professionals from other fields who are involved in these children's lives. Aġenzija Sapport will be running this service through professionals who will see that these children are following the individual programme prepared for them and that the set goals are being met, both at a therapeutic level, and at a social level.
Dr Lydia Abela said that this project fills her with a great sense of joy because this place will make a big difference and will provide direct support to the parents and relatives of the children.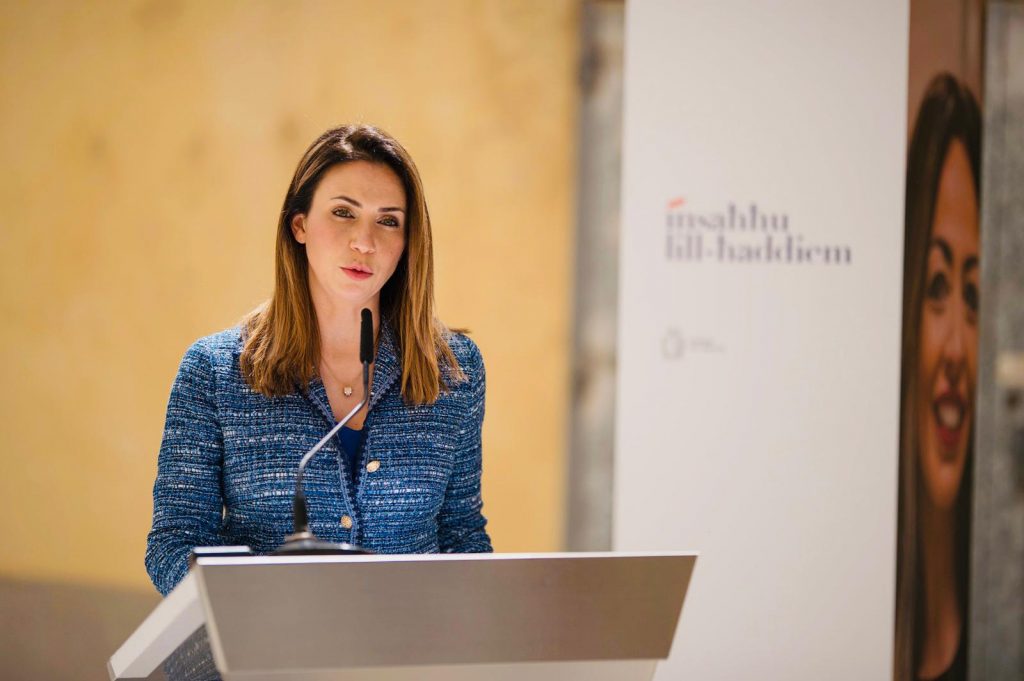 Dr Lydia Abela continued by saying that parents and relatives will know that by the time these children are in this centre, they will be integrating with other children and through well-thought-out programmes devised by experts in the field, they will be acquiring new abilities and skills so that they integrate more into society and gain more independence. 
Link to video: https://we.tl/t-yySNZIP1mJ