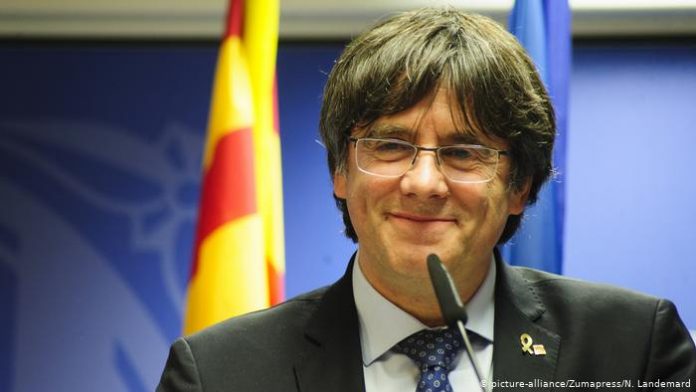 The European Parliament has voted to lift the parliamentary immunity of former Catalan leader Carles Puigdemont, Antoni Comin and Clara Ponsati.
The result was announced on Tuesday morning following a secret ballot held by MEPS on Monday evening who adopted a waiver to strip the politicians of their special protection.
The Committee on Legal Affairs (JURI) concluded that immunity from prosecution should not apply, as the events involving the three MEPs took place before they entered the European Parliament and the accusations are not related to their activities as European legislators.
Madrid is expected to reactivate a European Arrest Warrant to have the three men brought back to Spain where Puigdemont stands accused of sedition and misuse of public funds with the other two facing similar charges.
Source: euronews
Photo: Former Catalan leader Carles Puigdemont