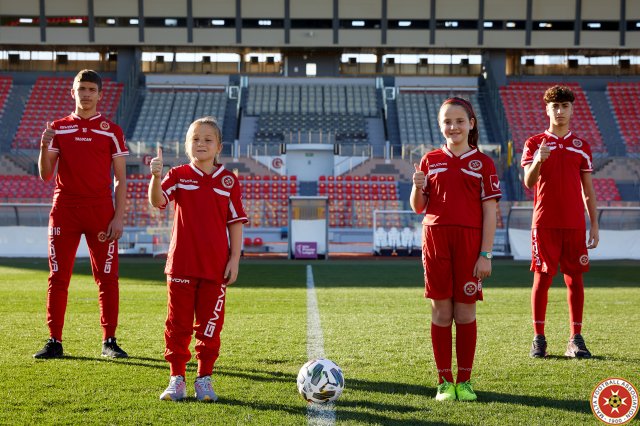 The Executive Committee of the Malta Football Association has approved the constitution of the Inħobb il-Futbol Foundation – one of the key projects of the new strategy for Maltese football launched last week.
One of the principal tasks of the Foundation, which will be registered as a Voluntary Organisation, is the implementation of a new performance strategy for youth development. This is based on three main pillars – greater accessibility and increased participation in football, the pathway from grassroots to elite level, child protection and player welfare.
Malta FA President Bjorn Vassallo said: "The Inħobb il-Futbol Foundation is a pivotal part of the Association's new strategy as it addresses areas that are crucial for Maltese football to move forward in sync with our conviction that We Can Perform Better. Work on the Foundation started several months ago and the approval of its constitution by the Executive Committee represents an important step which will lead to the launch of the first important projects in the coming months."
This is the long-term development plan for the transformation of Maltese football with the objectives and targets of the Foundation comprising:
• Increase in participation growth at all levels by 15 per cent by 2024;
• Introduce programme for Football in Schools sessions;
• Consolidate the Football Social Responsibility initiatives;
• Four-year strategic plan for the development of futsal and beach soccer;
• Setting up of a certified academic institute to offer courses and training covering all areas of football.
It is the Association's policy to involve more people who have a wealth of footballing experience, as players, coaches and administrators. To this end, the Board of Administrators will be chaired by former Malta midfielder Gareth Sciberras.
In preparation for the official launch of the Foundation, in the coming weeks the Malta FA will be reaching out to all youth nurseries with the assistance of the Youth FA.
YOUTH DEVELOPMENT – REGIONAL FOOTBALL HUBS
To further strengthen youth development, the Malta FA is introducing three regional football hubs – two in Malta and one in Gozo – for young, promising footballers aged between 11 and 14.
Former Malta Under-21 coach Silvio Vella has been appointed Head of the Regional Football Hubs project which is also part of the Association's strategy.
CODE OF ETHICS PRESENTED
At today's meeting, the Executive Committee members were given an update on the governance reforms. The revision of the statute, separation of powers, club licensing, ethics, gender equality and corporate restructuring are at the heart of these extensive reforms.
The Ethics Committee has presented the draft of the new Code Of Ethics which, among other things, aims to regulate the behaviour of Officers of the Association and the fit and proper test plus eligibility checks for all Association election candidates, together with the creation of an independent Ethics and Compliance Committee.
With regard to the wider statutory reform, the consultation process with the different stakeholders is due to commence at the next Council meeting on 23 February, 2021.
Photo and source: MFA