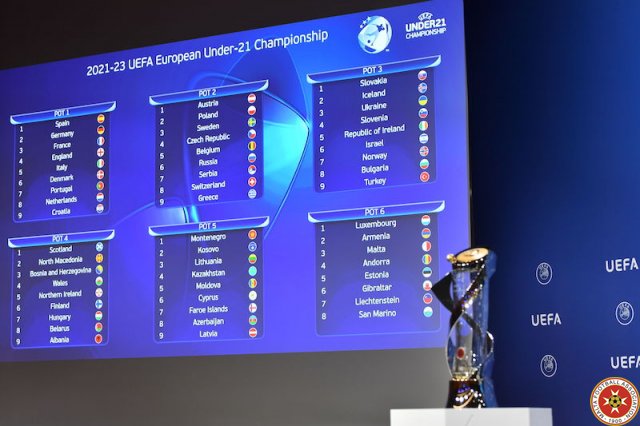 The 2021-23 UEFA Under-21 qualifying match schedule of the Malta Under-21 team has been published by UEFA. The Malta Under-21 team, who will be under the guidance of newly-appointed coach Gilbert Agius, have been drawn in Group C along with Spain, Russia, Slovakia, Northern Ireland and Lithuania.
Malta will kick off their group campaign with a home match against Northern Ireland on September 3 followed by a trip to Russia four days later.
There will be two away tests for Malta in October, against Lithuania on the 8th and Slovakia on the 12th.
The eagerly-awaited home fixture against heavyweights Spain is scheduled for 12th November followed by an away match against Northern Ireland on 16th November.
The qualifying campaign will then resume in March with Malta hosting Russia (25th) and Lithuania (29th). In June, Malta face Slovakia at home om the 3rd followed by the final qualifier away to Spain on the 7th.
2021-2023 UEFA U-21 Championship

Malta's Group C fixtures
3rd September, 2021: Malta vs Northern Ireland
7th September, 2021: Russia vs Malta
8th October, 2021: Lithuania vs Malta
12th October, 2021: Slovakia vs Malta
12th November, 2021: Malta vs Spain
16th November, 2021: Northern Ireland vs Malta
25th March, 2022: Malta vs Russia
29th March, 2022: Malta vs Lithuania
3rd June, 2022: Malta vs Slovakia
7th June, 2022: Spain vs Malta