Prime Minister Robert Abela this morning inaugurated the newly constructed Sta Lucia tunnel.
Prime Minister Robert Abela together with the Minister for Transport, Infrastructure and Capital Projects Ian Borg and the Parliamentary Secretary for European Funds Stefan Zrinzo Azzopardi, inaugurated the underpass roundabout project in St. Lucia with an investment of € 20 million that was long awaited by many people living in the South of Malta.
Prime Minister Abela mentioned that this investment will translate into a sharp change with travel time expected to decrease by more than 30%. This means less traffic, less delays and less air emissions due to congestion.
The Prime Minister said that the inauguration of this project is an important milestone in the whole Marsa Junction project. But above all, this is an important milestone for the south of Malta and for all the people who live around it.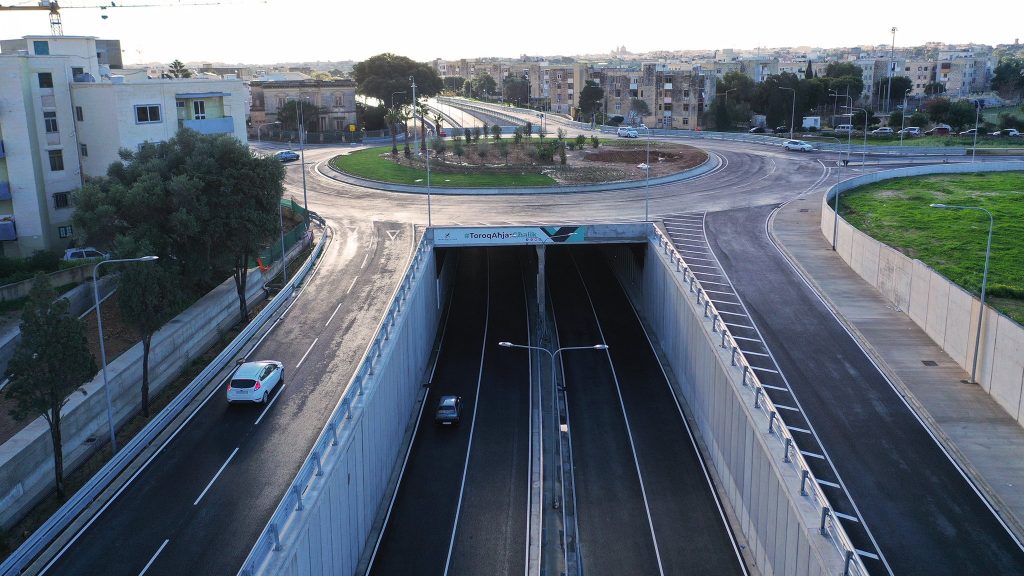 https://www.facebook.com/plugins/video.php?href=https%3A%2F%2Fwww.facebook.com%2FMaltaGov%2Fvideos%2F3551058641614527%2F&show_text=0&width=560