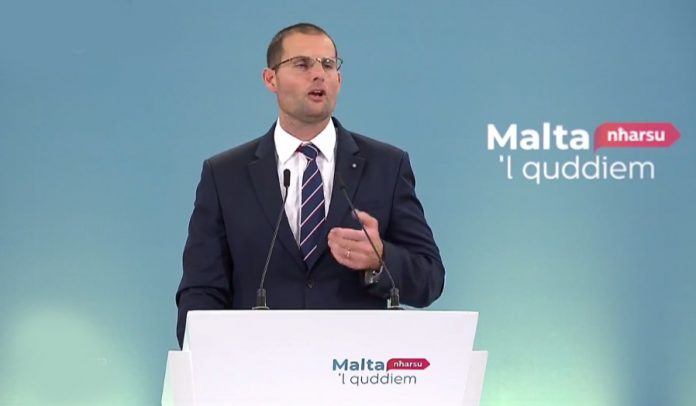 Prime Minister Robert Abela is manipulating the democratic system according to the Opposition Party.
Moments after being sworn in as a Member of Parliament, Gavin Gulia, who replaced former Finance Minister Edward Scicluna, resigned his seat saying that the Prime Minister had asked him to stay on as Chairman of the Malta Tourism Authority.
That now leaves Prime Minister Abela with the option of co-opting a person of his choice.
Net News reports that the Nationalist Party have attacked the decision by Gavin Galia to resign claiming it was a ploy to bypass democracy and allow the prime minister a free choice of who to install in place of Edward Scicluna.
File photo: Robert Abela December 2020