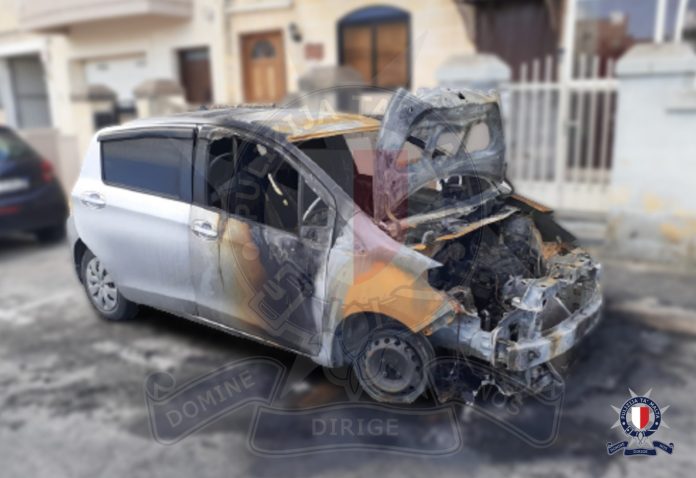 A 21-year-old man is being held by the Police in connection with an alleged burning of a vehicle in Tarxien.
Investigations by officers from the Arsona Unit led to his arrest on Tuesday evening in Valletta.
Police searched the mans car and found 31 sachets of what they believed to be concaine.
The arson attack on the car dates back to December 31st when officers were called to Triq l-Isqof Tumas Gargallo, Tarxien, where they found a Toyota Vitz on fire.
Photo: Communication Office, Malta Police Force.