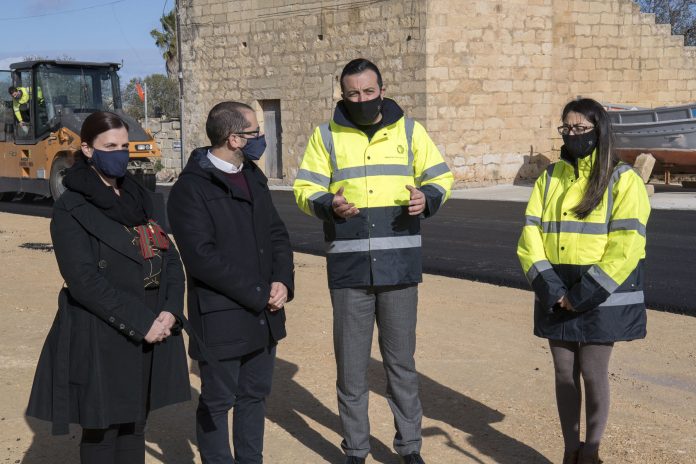 The Minister for Gozo Clint Camilleri visited the ongoing works on Triq Dun Anton Tabone and Triq ir-Ramla, Nadur.
Minister Camilleri said that with a value of around € 600,000 and a length of about a kilometer, the works consisted of changing services including drainage and water systems, and new storm water culverts were also built. He explained how, as has been done in these roads, "Roads in Gozo where necessary are not simply tarmaced but are being rebuilt and rebuilt so that we have the best level of infrastructure on the island."
Nadur Mayor Edward Said thanked Minister Clint Camilleri for taking care of repairing these roads which were in a very bad state.