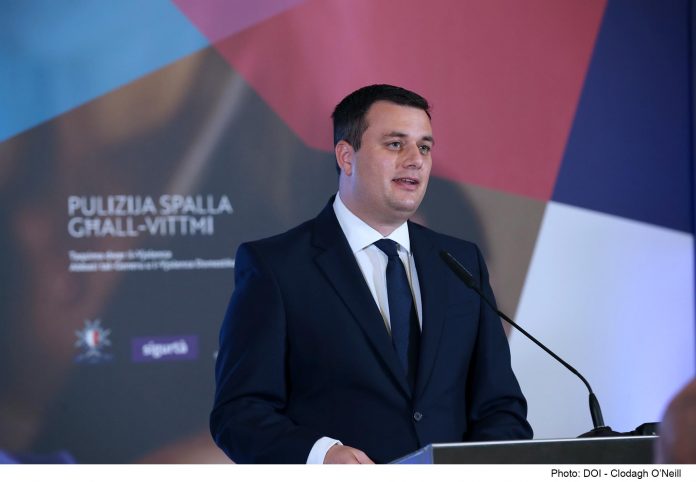 The Gender-Based Violence and Domestic Violence Section of the Police Force has started operating. This will give victims of crime the best support at the most vulnerable time of their lives.
At a news conference at which this section was officially inaugurated, the Minister of Interior, National Security and Law Enforcement explained that today the Police Force is more prepared than ever to help to those who suffer from this social scourge. "The establishment of this section is a testament to our determination to change the mentality, not only of the Corps but of society. But people know that they are ready to listen, ready to fix where necessary and ready to be tough and firm with those who do not reach the level of service we are claiming for the victims of this crime ", said Minister Camilleri.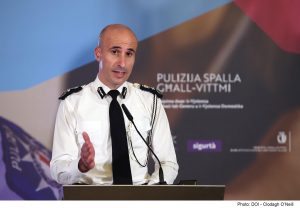 Commissioner of Police Angelo Gafà stressed that with the establishment of this section we are increasing the confidence of these victims in the Police Force. This is clear from the increase in reports received since the establishment of this specialized service. "We are doing all this to achieve the main goal for which we exist, to provide more security and peace of mind to the Maltese and Gozitan people both on the streets and between the four walls of their homes", explained the Commissioner.
The Prime Minister's wife, Dr Lydia Abela, said that the establishment of this section within the Police Force is a testament to how many victims of domestic violence have somewhere to turn to for help. "Today is not the time to feel alone. Today there are those who listen to you ", said Dr Abela. However, much remains to be done, said the prime minister's wife, and the authorities must see to it that they are really there for those who are suffering.
Dr Lydia Abela said the state must offer hope to the victims. "Therefore determined to use these sixteen days of activism in the best possible way to convey a message of encouragement to victims of domestic violence with a view to reporting cases of abuse and seeking the help they need."
The Gender-Based Violence and Domestic Violence Section is working with three teams, 24 hours a day. In the first two months of operation this section received more than 270 reports. 182 of them involved women while 88 reports were made by men.