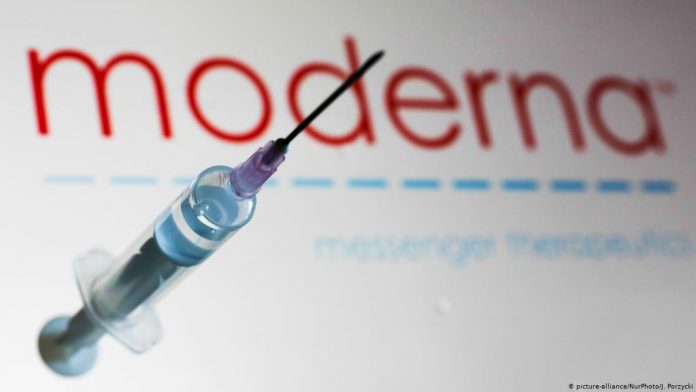 Moderna Announces Primary Efficacy Analysis in Phase 3 COVE Study for Its COVID-19 Vaccine Candidate and Filing Today with U.S. FDA for Emergency Use Authorization – press release in attachment. Please find key highlights below:
This primary efficacy analysis included 196 participants with confirmed cases of COVID-19, of which 30 cases were severe
Vaccine efficacy against COVID-19 was 94.1% (185 cases of COVID-19 were observed in the placebo group versus 11 cases observed in the mRNA-1273 group)
Vaccine efficacy against severe COVID-19 was 100%
Efficacy was consistent across age, race and ethnicity, and gender demographics. (The 196 COVID-19 cases included 33 older adults (ages 65+) and 42 participants identifying as being from diverse communities)
mRNA-1273 continues to be generally well tolerated; no serious safety concerns identified to date
Moderna plans today to request Emergency Use Authorisation (EUA) from the U.S. FDA. The next step is the Vaccines and Related Biological Products Advisory Committee (VRBPAC) meeting to review the safety and efficacy data package for mRNA-1273, which the FDA has told Moderna to expect on December 17, 2020.
Moderna plans today to apply for a conditional marketing authorization with the European Medicines Agency (EMA)
Moderna intends to seek Prequalification (PQ) and/or Emergency Use Listing (EUL) with the World Health Organization (WHO)
The Company will submit data from the Phase 3 COVE study to a peer-reviewed publication.
"This positive primary analysis confirms the ability of our vaccine to prevent COVID-19 disease with 94.1% efficacy and importantly, the ability to prevent severe COVID-19 disease. We believe that our vaccine will provide a new and powerful tool that may change the course of this pandemic and help prevent severe disease, hospitalizations and death," Stéphane Bancel, Chief Executive Officer of Moderna.