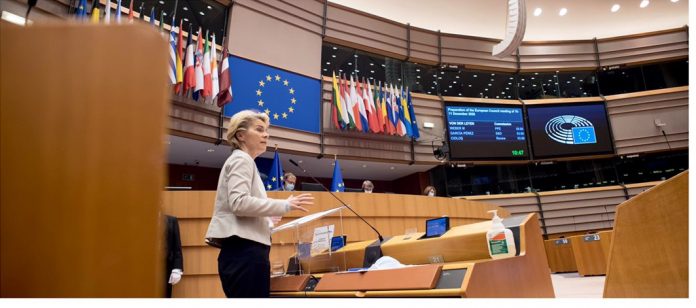 Ursula von der Leyen has told MEPs that she cannot say whether a Brexit deal will be struck or not.
The European Commission president said that despite "genuine progress" in talks with the UK in some areas, "there are still three issues that can make the difference between a deal and no deal… the level playing field, governance and fisheries.
Speaking in the European Parliament she said the EU was ready to be "creative" during "decisive days" ahead but would not jeopardise the integrity of the Single Market.
Photo EuroNews