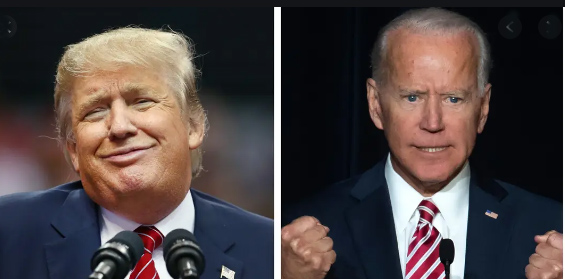 Americans go to the polls tomorrow in what is being described as one of the most crucial presidential elections in the history of the country.
Incumbent Republican President Donald Trump and Democrat former Vice-President Joe Biden.
Who will be in the White House after November 3rd.
Donald Trump, many political commentators agree, has been a divisive, forthright and flamboyant president, not afraid to upset world leaders. This election appears to have split opinions right down the middle. The Covid-19 pandemic has not helped his bid for a second term. At times he has mocked the effects and strength of the virus with more than 200,000 citizens losing their life.
Joe Biden is a career politician, he served as Vice-President to Barak Obama. He comes across as a family man who cares about people. His life itself a challenge for any man. How he coped with the tragic death of his wife and one of his children, travelling hours by train every day to be at home with his other children.
Now America decides the fate of these two men.
Presidential  elections are not without controversy. This one no different.
The question now: who will the people choose?.
A YouGov America post on Twitter gives Joe Biden a resounding victory.
But polls have got it wrong before. In 2016 Hilary Clinton topped most polls. The result gave a different outcome.