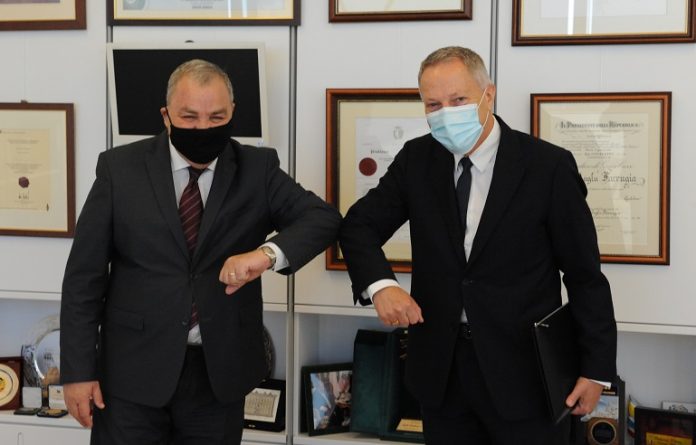 Speaker of the House of Representatives Anġlu Farrugia has received a courtesy visit from Mr Anders Carsten Damsgaard, the new Ambassador of the Kingdom of Denmark, who resides in Rome.
Speaker Farrugia elaborated on the set-up of the Maltese House of Representatives, mentioned its seventeen committees and noted that the clearance rate of the Maltese Parliament was second best in Europe.
Speaker Farrugia and Ambassador Damsgaard discussed various topics of mutual interest, particularly COVID-19. The Danish Ambassador remarked that Denmark was hit by the pandemic, but the figures of those affected were low compared with the figures of neighbouring countries.
The two dignitaries referred to the European Union and the attitude of the people to the reaction of the EU vis-à-vis COVID-19. They also spoke about migration and noted the difference between asylum seekers and economic migrants.
Photo: SPK