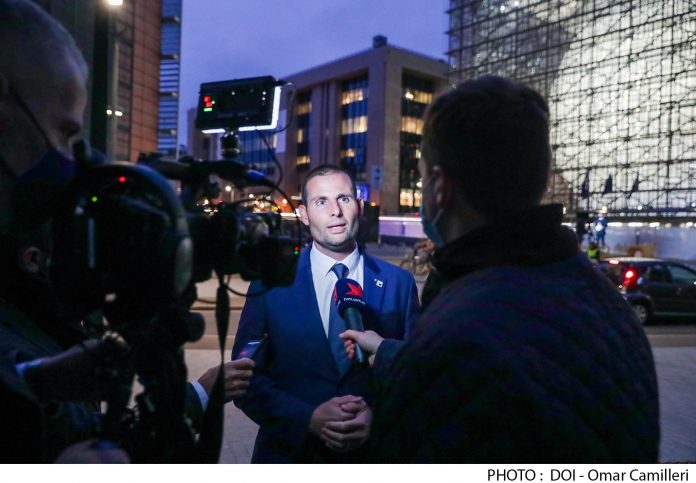 Prime Minister Robert Abela said "in our country we are seeing that we increase the enforcement of the restrictions that are already in place by adding more police on the streets to ensure respect for all the measures issued by the public health authorities. and at the same time we further encourage the wearing of masks".
Prime Minister Abela was speaking to journalists at the end of the first session of the European Council in Brussels which, among other things, has the Covid-19 pandemic on its agenda.
The Prime Minister said that all leaders are concerned about the rising rates of infections in every European country. He said increasing the enforcement and wearing of masks are very important as they will help keep the pandemic under control.
"The main appeal made in the Council today was that we cannot close our economies. That is to say we must maintain this so delicate balance at this moment between economy and health. A very important balance even in a situation that can last for months and therefore not only an issue that makes restrictions or increases them but that is sustainable both short, medium and potentially long term ", said the Prime Minister.