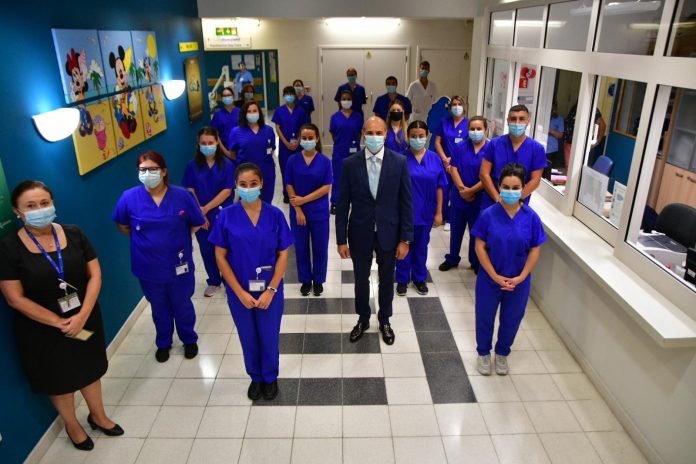 The public health service has been further strengthened with the recruitment of 125 nurses this year, the year dedicated to nurses and midwives.
This is the first year they have joined the nursing service of the University of Northumbria. In fact, 17 nurses graduated from the University of Northumbria while 108 graduated from the University of Malta.
During a visit to some of these new nurses at Mater Dei Hospital, Deputy Prime Minister and Minister for Health Chris Fearne wished them success in this career.
He recalled how during the pandemic months, the Government increased the number of wards, beds and other facilities to enable the health system to cope with the care of patients with COVID- 19 at the same time that it continues to offer essential services to other patients and that to make this possible it was also necessary to increase the number of health professionals, including nurses.
Since 2018, 442 nurses have graduated so that in total in our country we have over three thousand and nine hundred nurses offering their services in various areas of health.
Photo: MFH