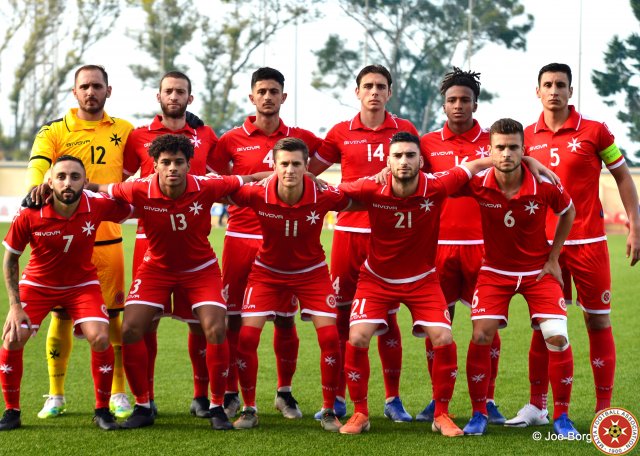 The Malta Under-21 team will face a very strong Romania side in a UEFA European U-21 Championship Group 8 qualifier at the Centenary Stadium tonight at 18.00 (match to be played behind closed doors).
This is the second home encounter in five days for the Maltese team in this group following the 2-0 defeat against Northern Ireland last Friday.
Reflecting on Friday's match, Malta Under-21 coach Silvio Vella said: "In the first half, we expressed positive football, shared possession with our opponents and also had a couple of opportunities to open the scoring. We ended the half with that remarkable penalty save by our goalkeeper Timmy Aquilina.
"In the second half, we suffered physically but overall I'm still pleased with the performance of most of my players, moreso considering that, for some of them, this was their first experience of international action at this level."
Prior to Tuesday's showdown with Romania, coach Vella still have some doubts about the starting line-up with three players doubtful. However, the return of four players who were part of the senior squad who are still eligible for the U-21 team is a welcome boost for this side.
Goalkeeper Andreas Vella, Jean Borg, Shaun Dimech and Paul Mbong, who were all part of the senior Malta squad for the UEFA Nations League matches against Faroe Islands and Latvia, are back in the U-21 fold for the game on Tuesday.
"We are very pleased to see our players progress swiftly and also called up to senior squad," Vella said. "Their return with the U-21 squad is beneficial to this team."
STRONG OPPONENTS 
Romania are a strong side, having just beaten Finland 3-1 away over the weekend and, along with Denmark, are pushing for top place in this Group 8. They underlined their potential last year, progressing to the semi-finals in the final phase of last UEFA Under-21 Championship, played in 2019 in Italy.
"They are very strong but we are ready for this sporting battle ", the Malta U21 team coach concluded.
For three Romania players, this will be their second visit to the island in less than a month as in mid-August, Cătălin Itu, Claudiu Petrila and Valentin Costache were part of CFR Cluj team winning 2-0 against Maltese champions Floriana in a UEFA Champions League first qualifying round tie.