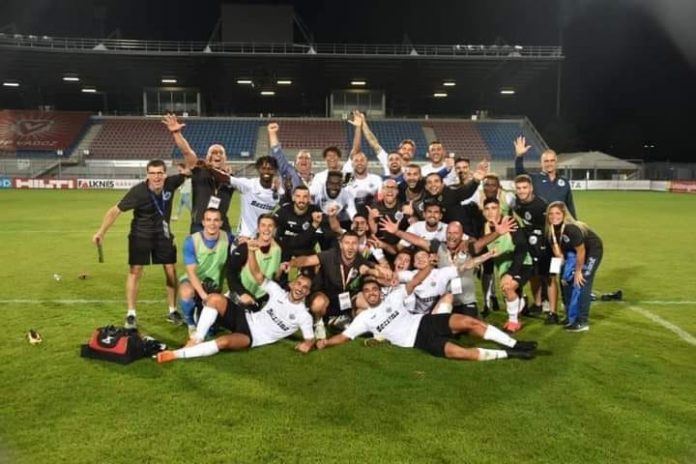 Reduced to ten men, Hibenians defied the odds with a commanding performance to beat Vaduz FC 2-0 in Liechtenstein and reach the second round of Europa League qualifiers.
Played in an empty Rheinpark Stadion Hibernians produced a solid performance and kept their hosts at bay with comparative ease.
Malta international Jurgen Degabriele broke the deadlock just after half an hour when his volley through a crowded penalty box found the back of the net.
A deserved lead for Hibernians with Degabriele, Grech and new signing Shola proving to be a constant threat for the Vaduz defenders.
That lead was doubled twenty minutes into the second half when Degabriele again slotted past Vaduz keeper Benjamin Büchel.
A concern for coach Stefano Sanderra will be the sending off of Bjorn Kristensen after picking up a second yellow card but on the performance in Vaduz, he and Hibs will be more than ready for the second round.