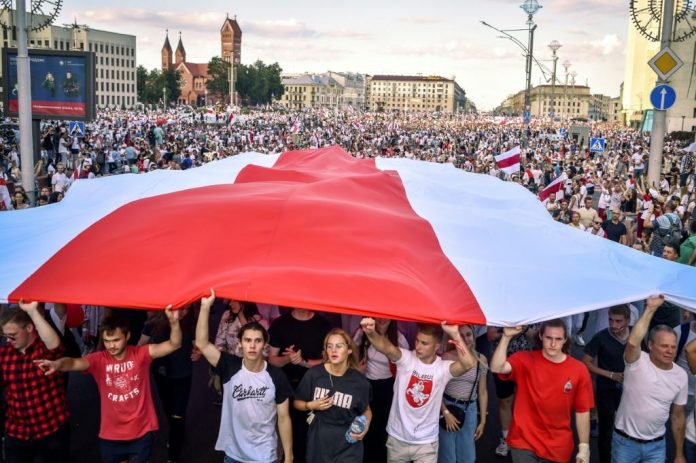 Strikes are taking place in Minsk and across the country in protest at the re-election of President Alexander Lukashenko.
Lukashenko won about 80% of the vote although many political leaders have voiced concern at the result.
Opposition candidate Sviatlana Tsikhanouskaya declared she did not trust the voting believing the result to be rigged and then had to flee the country fearing for her safety.
State television staff are on strike and workers are downing tools at some of the country's main factories.
Sviatlana Tsikhanouskaya has said she is willing to act as interim leader until new elections can be held.
EU Council president Charles Michel announced an emergency summit for Wednesday on the current situation in the eastern European country, declaring that the election was "neither free nor fair."
,