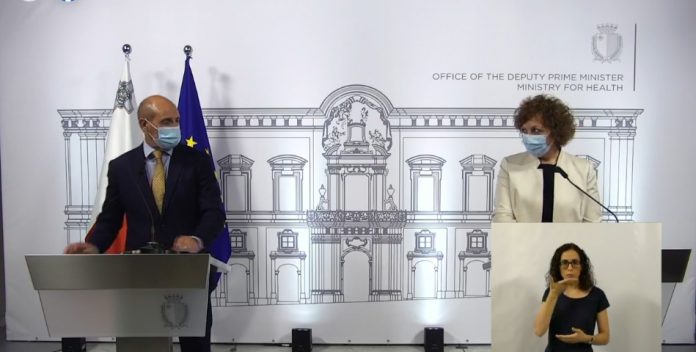 Clubs, bars and discos will close from Wednesday, Deputy Prime Minister and Minister of Health Chris Fearne announced on Monday morning.
Together with Superintendent of Pubic Health Charmaine Gauci, he said that to halt the spread of coronavirus, parties including boat parties will be stopped, no mass gatherings permitted, only a maximum of 15 people in a group and the wearing of masks in public places will be mandatory.
A new list will be introduced so that from Friday people arriving at the airport will have to produce a Covid-19 certificate showing a negative result, taken in the 48 hours before landing or take a swab test there and then or go into quarantine.