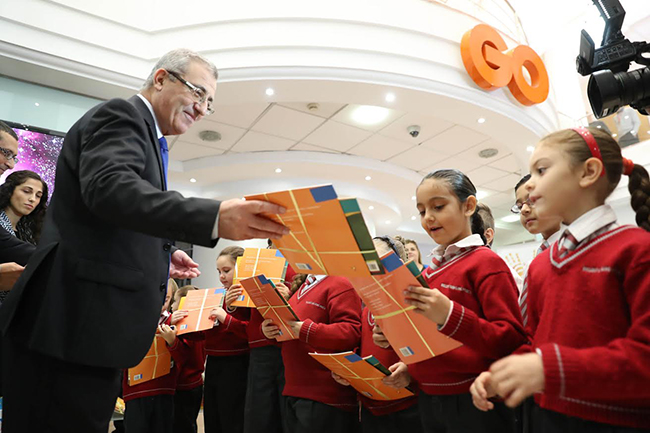 GO has launched the 'GO for the future' Fund, an €80,000 investment to support education and the popularisation of science.
The Fund's first investment, also announced today, will be in support of Aqra Kemm Tiflah, a project run by the National Literacy Agency within the Ministry for Education and Employment to enhance classroom libraries and encourage children to spend more timenreading.
GO's Chief Commercial Officer, Kurt Camilleri, said, "GO has been a part of the Maltese community for more than 40 years. Throughout that time, with our investments in the nation's communications infrastructure we have played a fundamental role in Malta's economic and social development. This continues today with investments in fibre to the home internet and a fibre connected 4G network. It's important that GO continues to provide Malta with the infrastructure it needs to succeed. But it's just as important that the Maltese people also have the skills to make the most of the opportunities that new
technology provides. It is to help in developing these skills, that today we are launching 'GO for the future'.
The Minister for Education and Employment, the Hon. Evarist Bartolo, said, "Technology is ubiquitous in our lives and with developments in robotics, artificial intelligence and connectivity, any successful career will require the ability to understand and use technology. Of course, at the core of any educational system there must be a focus on literacy and Aqra Kemm Tiflah is specifically designed to get young children in Years 1, 2,
and 3 interested in reading. Literacy, and a love of reading, are key to then developing an interest in science."
Through Aqra Kemm Tiflah, every classroom library in Years 1, 2 and 3 is being provided with 100 high-appeal books to encourage children to read for pleasure. The books are both fiction and non-fiction, 50 in Maltese and 50 in English. In addition, other printed and interactive resources will be given to students in order to make reading a positive and pleasant experience. GO's commitment to this project in the current scholastic year will be at least €11,000.
In the coming weeks 'GO for the future' will be launching a number of other initiatives, which are more closely linked to the popularisation of science and technology.