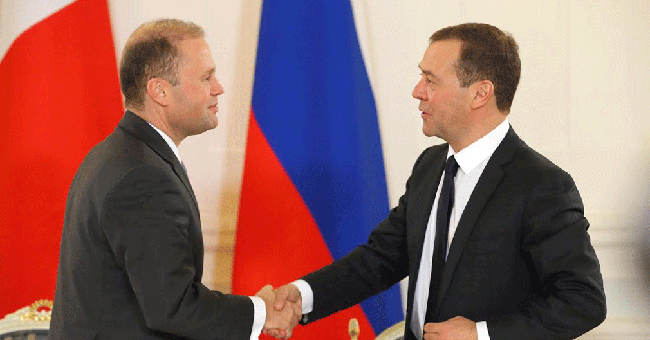 Prime Minister Joseph Muscat oversaw the signing of an agreement between Malta and Russia to bring 300 Russian students to study in Malta.
Joseph Muscat is heading a top-level delegation to Moscow which includes Deputy Prime Minister Louis Grech and Foreign Affairs Minister George Vella.
Addressing a Trade Forum at the World Trade Centre in Moscow Prime Minister Muscat said he wants to see relations between Malta and Russia rise to a new level.
This evening he is expected to meet with Russia's Prime Minister Dmitry Nedvedev.
Photo.TASS. Joseph Muscat and Russian PM Dmitry Nedvedev.