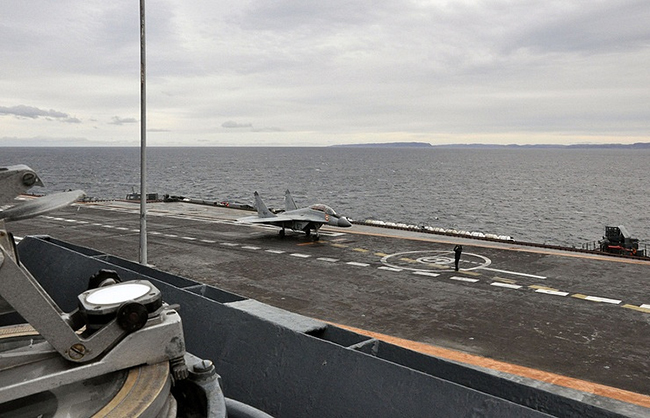 A MIG-29 fighter jet crashed into the Mediterranean on Monday while on the approach to land on the deck of the Admiral Kuznetsov aircraft carrier, the Russian Defense Ministry said in a press release.
"An air accident involving a sea-based MIG-29K occurred as a results of an equipment fault during an approach for deck landing several kilometers away from the aircraft-carrying cruiser Admiral Kuznetsov," according to the ministry.
The pilot ejected safely.
Photo: TASS News Agency