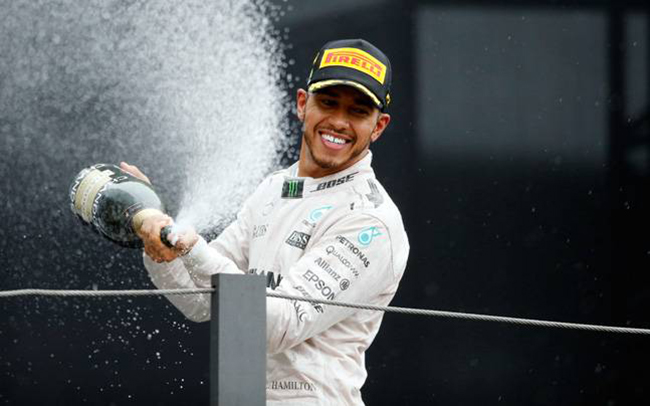 Triple world champion Lewis Hamilton won a stop-start, wet and chaotic Brazilian Grand Prix on Sunday to take the Formula One title battle with Mercedes team-mate Nico Rosberg to the final race of the year in Abu Dhabi.
Hamilton lead from pole and despite the chaos behind him never put a tyre wrong as he simply cruised to victory in one of the most dramatic Formula 1 races in recent memory.
Safety cars, red flags, non-stop rain, nothing could stop Hamiltion claiming his first Brazilian victory. His team-mate and current leader in the driver's championship Nico Rosberg finished second which means he only needs a similiar result in Abu Dhabi to be crowned World Champion.
Home favourite Felipe Massa, in his last F1 race, ended in tears after crashing near the finish straight and then slowly walking back to the pits, applauded by tens of thousands of Brazilians and even getting a guard of honour from other teams mechanics. An emotional and fitting way for one of the sports nice guys to bid farewell.