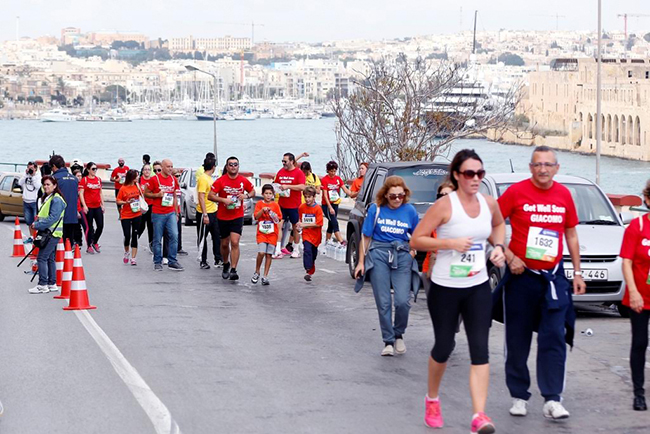 Charlton Debono and Michelle Vella Wood, both from Malta respectively won the 10K race in the general men and women category in the first Global Run Valletta (GRV) on a breezy Sunday morning which saw more than a thousand people of every age and fitness level run or walk along the stunning coast of Valletta, in aid of the charity Puttinu Cares.
Charlton Debono completed the 10K circuit in 00:33:32, whilst Michelle Vella Wood clocked at 00:41:57.
The 5K run was won by Piotr Mielewczyk in 00:16:12, whilst Josanne Attard Pulis clocked at 00:20:39. Parliamentary Secretary for Research, Innovation, Youth & Sport, Chris Agius presented the top awards. Also present was the Ambassador of Turkey for Malta, His Excellency Reha Keskintepe.
There were 78 other winners from various categories who took home prizes ranging from Garmin running watches to iPhone 7s. Every participant of the GRV 10K and 5K race and the 5K walk received a medal especially minted for the occasion. All participants also received custom designed shirts and the specially designed Global Run Valletta bag.