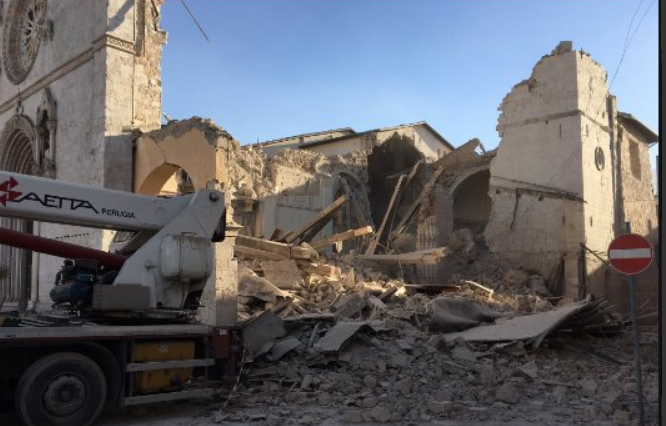 Italy has been hit by another strong earthquake just days after damaging tremors hit the centre of the country.
The town church in the central Italian town of Norcia, near Perugia, in Umbria, collapsed.
The quake comes nearly two months after a major earthquake killed almost 300 people and destroyed several towns in the region.
There were no immediate reports of death or injuries