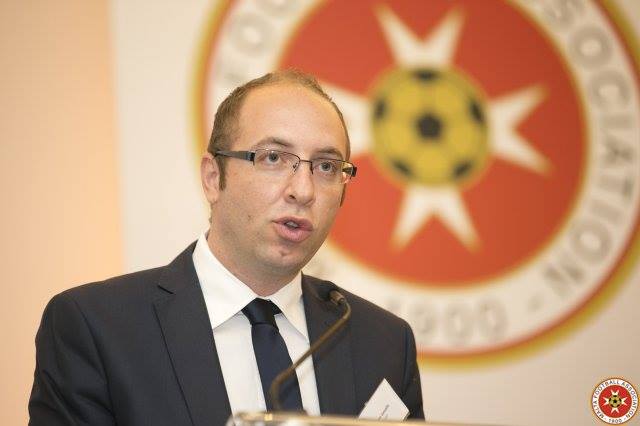 Bjorn Vassallo is expected to step down as general secretary of the Malta FA today to take up a new full-time post within FIFA.
Vassallo, an influential figure at the local governing body since Norman Darmanin Demajo was elected president six years ago, has accepted an offer to join FIFA president Gianni Infantino's team.
The Malta FA official is known to have an excellent relationship with Infantino who succeeded Sepp Blatter at the helm of FIFA last February.