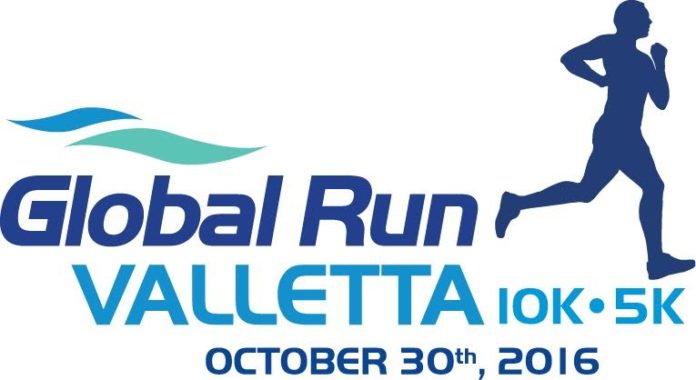 Global Run Valletta (GRV) is inviting the participation of photography professionals and enthusiasts in a competition to show their creative side by capturing the spectacle of the race.
The competition 'GRV – Sports & Tourism' is open to all residents of Malta and Gozo who must be at least 18 years age at the time of submission. Prizes include cash awards and certificates while the top entries may be featured in a Global Run Valletta Exhibition at the Valletta Cruise Port terminal, which receives thousands of passengers a year.
Being organised on Sunday 30 th October by Global Ports Holding – the world's largest cruise port operator and the majority shareholder in Valletta Cruise Port – GRV 2016 features a 10K run, and a 5K run and a 5K walk. All registration monies will be donated to Puttinu Cares.
"A road race of Global Run Valletta's calibre encompasses a range of emotions and
spectacles. Add to the backdrop the mystique of Valletta and one can only imagine the
breathtaking images that this competition will generate," said Stephen Xuereb, Chief
Operating Officer of Global Ports Holding and Chief Executive Officer of Valletta Cruise
Port.
The closing date for the competition will be Friday 4 th November 2016 at 12:00 (Malta time).
Entry and consent forms may be obtained from www.globalrunvalletta.com/photocompetition
Registration to the race and the walk is open to all including children born till 2011. Families with toddlers in pushchairs and trikes are welcome too. The fee to enter the 10K run is €10, €5 for the 5K run, and €5 for the 5K walk. Registration can be completed on
www.globalrunvalletta.com. The excitement around the event can be followed on
facebook.com/globalrunseries and instagram.com/globalrunseries