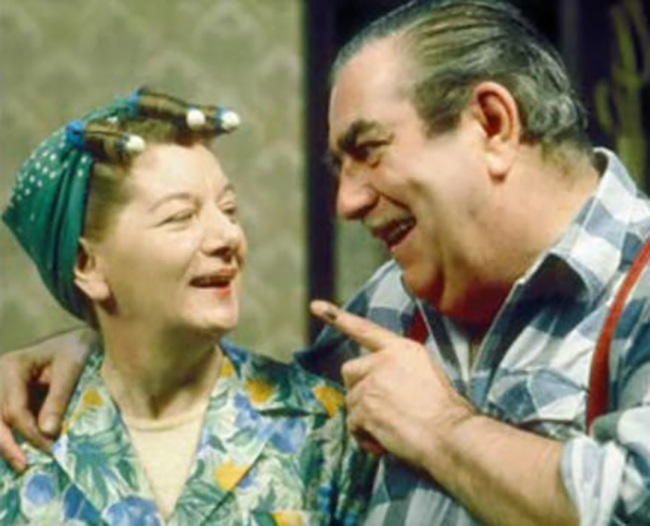 Former Coronation Street star Jean Alexander – who played Hilda Ogden in the soap for more than 20 years – has died aged 90.
The actress, who played one of the Manchester drama's best known and loved characters from 1964 and 1987, passed away three days after her birthday.
In the 23 years she appeared in Britain's longest-running TV soap, the resilience of her character endeared her to the nation.
After leaving Coronation Street in 1987, she joined the cast of Last Of The Summer Wine, another hugely popular show, which she appeared in until 2010.
She was known for the battles she fought with her feckless, boozy husband Stanley inside her terraced house with a painted alpine scene and a set of flying ducks on its walls.
One of the show's highest ever viewing figures – 28.5 million people – came on the day she left the street to start a new life as a housekeeper to a long standing friend.