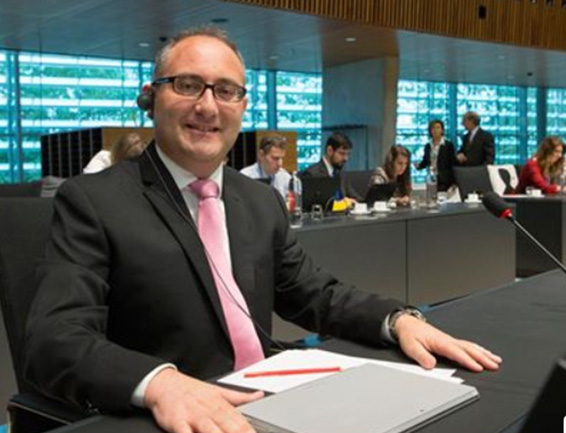 Parliamentary Secretary for Agriculture Roderick Galdes has met with other Council Ministers of Agriculture and Fisheries in Luxembourg.
On the agenda are conservation measures for swordfish.
To preserve and conserve swordfish the Maltese government is making a number of proposals which include extending the closed season from the present three months to six months, using smaller hooks and the introduction of restricted fishing areas in confirmed swordfish spawning areas.
The Maltese Government represented by Parliamentary Secretary Roderick Galdes acknowledged that action needs to be taken to address the situation of overfishing of Mediterranean Swordfish.
Galdes pointed out that Malta's fleet cannot be regarded on the same level as an industrial fleet since the landings total to an insignificant amount when compared to the total catch of swordfish in the Mediterranean and therefore the Maltese fleet should not burden the consequences of illegal fishing done in the past by other fleets.
The introduction of a Total Allowable Catch, or a reduction in catches will only drive small scale fisherman out of their livelihood and not the recovery of stock. Whilst the Government of Malta is ready to contribute to the recovery of the swordfish stock, Malta does not favour the introduction of a Total Allowable Catch. To this effect Malta put forward four proposals:
Between the months of September and March, all longlines shall be equipped with hooks not less than 7cm in size (not applicable to bottom longlines)
Extension of the closed season from 3 months to 6 months, from October till March.
The adoption of Fisheries Restricted Areas Malta is requesting an exemption from new measures on Member States that so far did not declare any swordfish by catches through the use of drift-nets.
Parliamentary Secretary Galdes called upon his colleagues to ensure a future for our traditional fleets whilst ensuring the sustainability of the Mediterranean Region.